Florida Boat Transport
Hauling a boat long distance from one part of the country to the other or even across state lines is cumbersome, challenging, and rife with concerns. This is why it's important to reach out to a competent, well-acclaimed service provider such as A1A Boat Transport.
This team has years of experience in transporting small and large boats to and from various parts of Florida. Whether it's moving a high-performance boat or a yacht, go with a boat shipping company that understands your vision and how to do it safely.
For those eager to sign up with a quality boat transport company in Florida, here's what makes A1A Boat Transport a great fit.
Licensed and Insured Florida Boat Shipping
When it comes to your prized asset, there's nothing more important than going with a qualified company. This team has spent years understanding what works, which tools to use, and how to optimize the process down to the last detail.
This is what ensures clients will feel safe when their boat is hauled from one area to the next in Florida.
Feel confident knowing this company is licensed, insured, and ready to assist.
Well Kept Transport Vehicles
To make sure clients can rely on the work being done, A1A Boat Transport prides itself on using high-end equipment that's vetted by industry experts. All tools and transportation vehicles used to move the boat from one place to the next are thoroughly inspected beforehand.
This makes sure the process goes ahead as planned and doesn't lead to unwanted hurdles.
Whether it is a yacht, high-performance boat or a catamaran, it's best to go with a company that has your best interests in mind. This will ensure everything goes ahead smoothly and the boat is in great shape when it arrives at its destination.
Quick Transports
What is one of the main requirements for those looking to enjoy their boat in Florida?
It's important to get the boat down to the ocean as soon as possible. For this to happen, it's recommended to reach out to a trusted company such as this one right away. A1A Boat Transport has been doing this for a while and continues to provide the quickest timelines without compromising on safety.
Enjoy how quickly the boat is transported knowing professionals are handling each step.
All Types of High-End Boats and Florida Yacht Transport
There are several types of boats that need to be transported in Florida. Knowing this information, A1A Boat Transport takes the time to work with all types of assets to ensure they're transported professionally.
The boats include:
Yachts
High-Performance Boats
Catamarans
Power Center Consoles
And More!
Being able to choose a service provider that works with a variety of high-end boats goes a long way. It will provide peace of mind knowing the team has worked with these types of assets in the past with great success. Whether it is a short or long- distance, A1A Boat Transport is going to make sure the boat is handled with care and professionalism.
High Safety Standards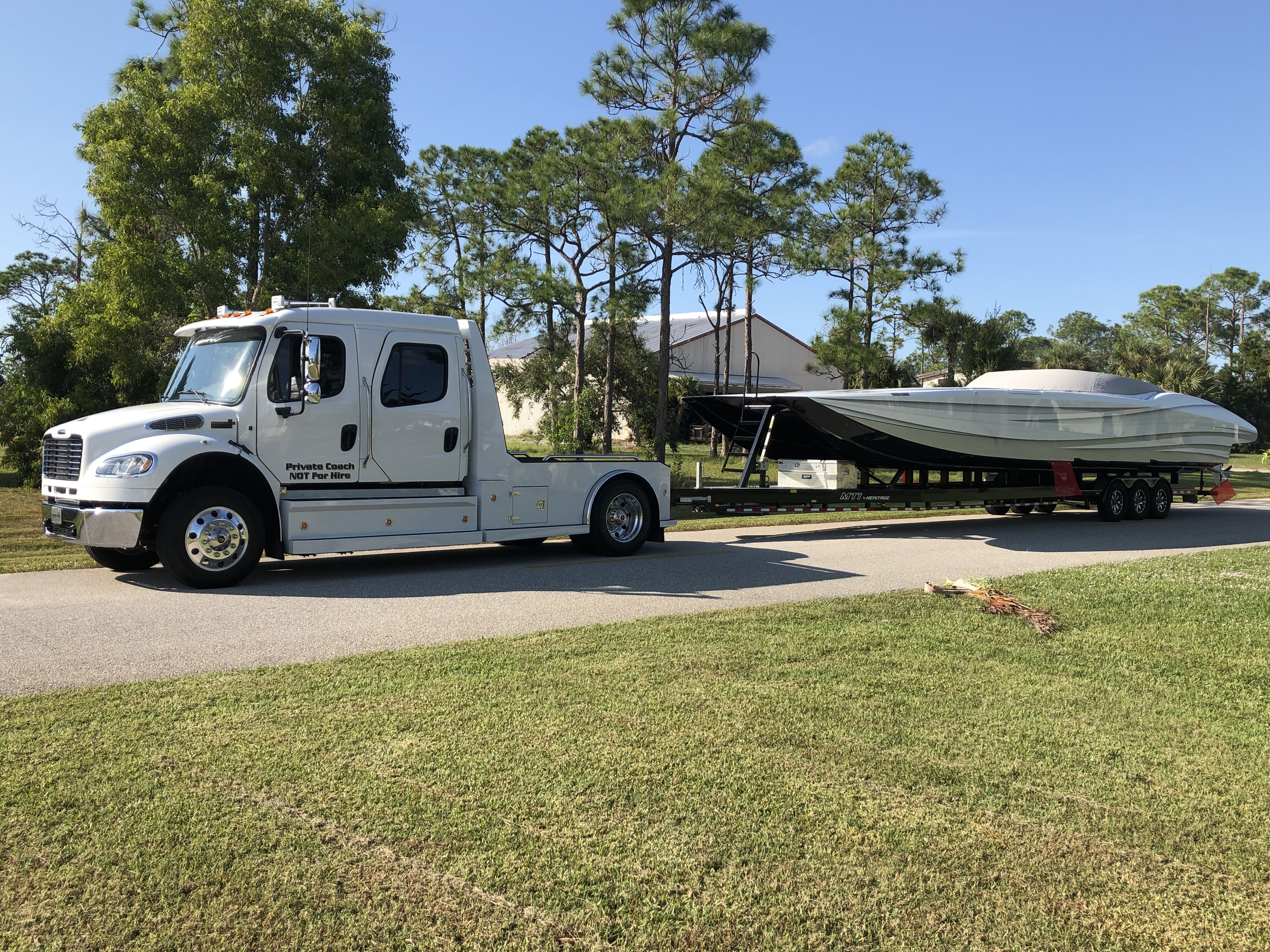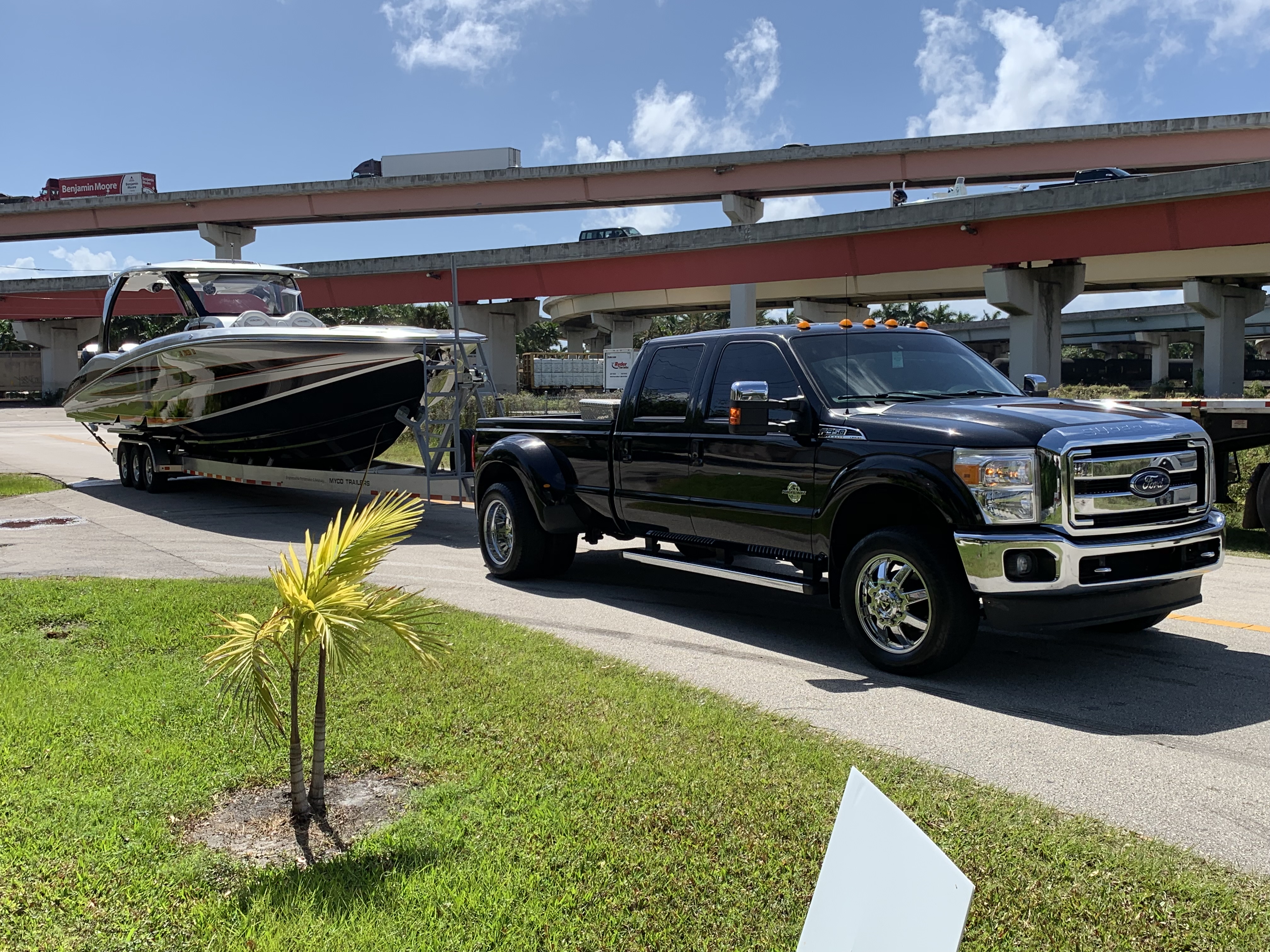 There is nothing more important than safety standards when it comes to securing and transporting boats. This is something the company is focused on and continues to monitor every step of the way. All boats are hauled by seasoned professionals with years of experience ensuring the results are on par with international standards.
Feel free to speak to a specialist during your initial quote to understand what's done to keep the boat safe.
The professional responsible for your boat is going to go through a checklist of requirements to make sure safety standards are upheld. Having done this for a long time, the company has access to a wide array of tools and techniques to maintain high safety standards.
Competitive Rates and Online Quote for Florida Boat Transport
Want to find an affordable solution for transporting boats in Florida?
For those who want to go with a good fit, it's always best to choose A1A Boat Transport. This is a company that has earned a great reputation in the industry for transporting boats safely at affordable prices. By setting up a quote with this team, you are going to get the deal of a lifetime.
Why haul the boat on your own and end up with a damaged asset? Instead, go with this trusted team and feel secure from day one about how the boat is going to be transported.
This is a team that's professional, qualified, and committed to offering a fair deal. When it comes to getting a competitive rate that's better than industry standards, A1A Boat Transport is your best bet. The deal is going to be better than anything else on the market!
To learn more about boat transportation in Florida, please take the time to call A1A Boat Transport at 855-432-3195. Speak to a company representative to find out more about your options, what works, and how to customize the process to suit your needs.
Cities we serve in the state of Florida