Miami Boat Transport and Shipping
Are you going to put your boat in the water around Miami? How are you going to get it to the dock or marina? Why haul it yourself and takes the risk of navigating Miami traffic on the weekend? You need a professional boat transportation service you can trust to handle the move.
Contact A1A Boat Transport. We have a team of professionals ready to move your boat. We know the roads and waterways around Miami and the best sports to launch your boat., Contact us, and we'll give you a quote to move your boat.
Why Choose Miami FL Boat Transport and Shipping to Move My Boat?
When you work with A1A Boat Transport, you benefit from the following in your service level agreement.
A Licensed and Insured Business – Miami FL Boat Transport and Shipping
Our trucks and drivers have insurance coverage, and we protect your boat while it's on the move. Our drivers have licenses that certify them to transport boats anywhere in Miami, with the right permits.
We Transport Your Boat Fast
We know the best routes around Miami, and we'll get your boat to the marina fast. Our drivers won't break the rules of the road, but we save you time in offloading and loading your watercraft, thanks to our experience.
We Maintain Our Fleet
We manage a fleet of serviced vehicles, ensuring you get reliable transportation of your boat.
Gold-Standard Safety
A1A Boat Transport adheres to international safety standards when hauling your boat. We have one of the best safety records in the industry.
Distinguished Industry Reputation
As a national company, we have thousands of happy clients in every state.
Affordable Estimates and Transport Rates
Contact us today for an affordable quote. We offer some of the lowest rates in Miami.
What Boats Can I Move with Miami FL Boat Transport and Shipping?
Moving boats around Miami is a mission. The traffic, the tight streets, and the busy marinas make it challenging for newbies to navigate their way to the water. Fortunately, A1A Transport has plenty of experience in moving watercraft around Miami.
We'll make sure your boat gets to the water without any damage and on time. Our drivers know all the routes around Miami, saving you time. Some of the watercraft we haul around Miami include the following.
Center Consoles and Bass Boats.
Ocean-going and Freshwater Catamarans.
Fishing Boats and Skis.
High-performance Boats.
Sailboats and Yachts.
Which Areas Does Miami FL Boat Transport and Shipping Access?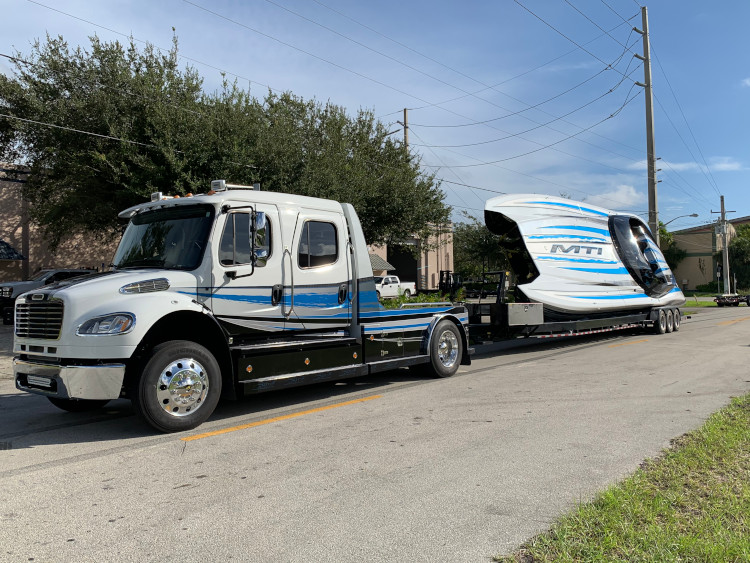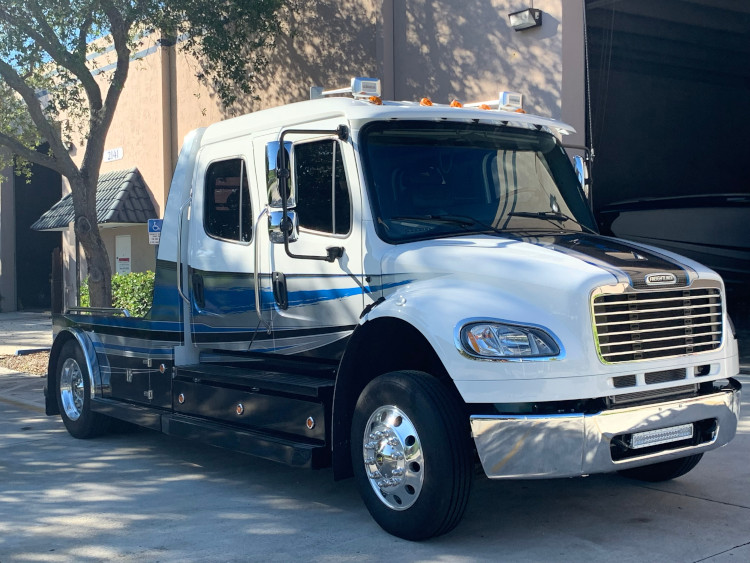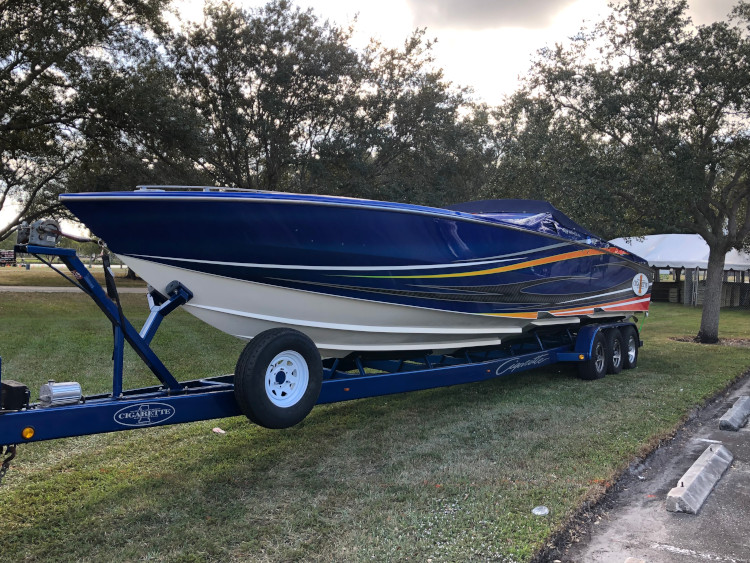 A1A Boat Transport covers every street in Miami. We know all the roads and routes to marinas and docks around the city. From Coconut Grove in the South to Pelican Harbor Marina, we know every jetty and marina in-between. We operate at any destination in Miami, and we have licensed drivers that can take your boat out of Florida to another destination.
Call or Contact Miami FL Boat Transport and Shipping for a Favorable Quote!
Our call center is standing by to give you're a quote. Our rates are competitive, and we believe we offer Miami's best service at a discounted price. Contact us right now and book your transportation. Our ethical quoting system ensures you get a fast, fair quote.