Wisconsin Boat Transport
Transporting a boat over long distances, from one part of the United States to another and sometimes over state lines, is stressful and difficult. Boat owners will naturally have numerous legitimate concerns. To ensure that your boat is transported competently and safely, it is vital to choose an experienced and trusted boat transportation service, such as A1A Boat Transport.
The A1A Boat Transport team is your trusted partner. With years of experience under our belt, we know precisely how to transport boats to and from various parts of Wisconsin safely and swiftly. Whether you own a high-performance boat or a yacht, you are not going to be willing to leave your boat in the hands of just any boat shipping company. Here is why you can rely on A1A Boat Transport.
Licensed and Insured Wisconsin Boat Shipping
Only the most professional boat shipping service is good enough for your valuable and treasured possession. A1A Boat Transport's skilled and qualified team is not only licensed and insured, but also highly-experienced and solution-focused. Our years of service have taught us exactly what works, what doesn't, and how to streamline the process of transporting boats. Our clients understandably have confidence that their boat is in the most professional care when shipping their boat from one part of Wisconsin to another.
Well-Kept Transport Vehicles
A1A Boat Transport takes great pride in the fact that we only use the high-end equipment that top industry experts recommend, exceeding industry standards. Before each boat moving job, we carry out in-depth inspections to ensure that all our tools and vehicles are in excellent condition. Our thorough planning process leaves no doubt that your boat will be transported skilfully, without any complications.
A1A cares about your boat — whether it is a catamaran or a high-performance boat — as much as you do, and because of that, we will make sure that your boat arrives at its planned destination smoothly, on time, and in prime condition.
Quick Boat Transport
Boat owners looking for professional boat transportation services in Wisconsin will want to get their boats onto Lake Michigan, Lake Superior, or one of Wisconsin's many smaller lakes as soon as possible, so that they can enjoy their boat. A1A Boat Transport is able to offer you the quickest timelines, but without ever compromising on the safety of your boat. When you hire the best in the field, the benefits of their experience are tangible.
All Types of Boats and Wisconsin High-End Yacht Transporting
A1A Boat Transport's skilled and competent team has ample experience in transporting diverse types of boats in Wisconsin, including the type of boat you own. We are fully prepared to move your boat professionally, and that includes:
Yachts
Catamarans
High-Performance Boats
Power Center Consoles
Numerous other types of watercraft — ask us about our experience with the type of boat you own, and we are certain to have transported similar boats many times already!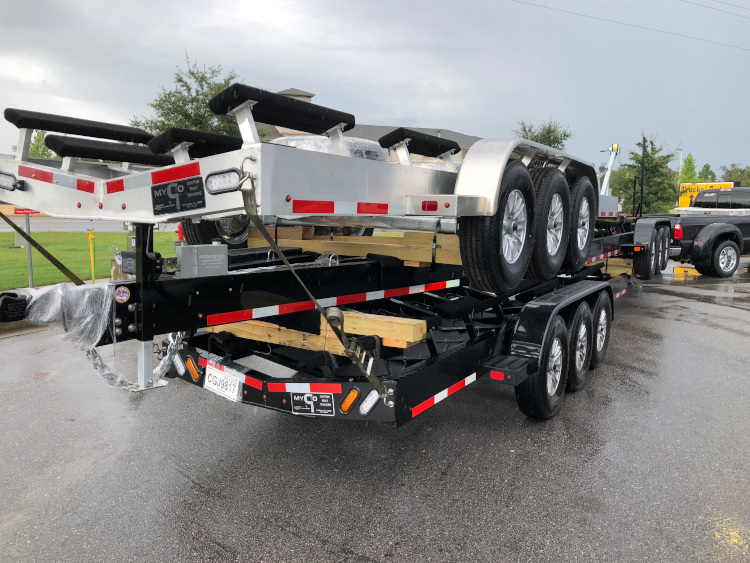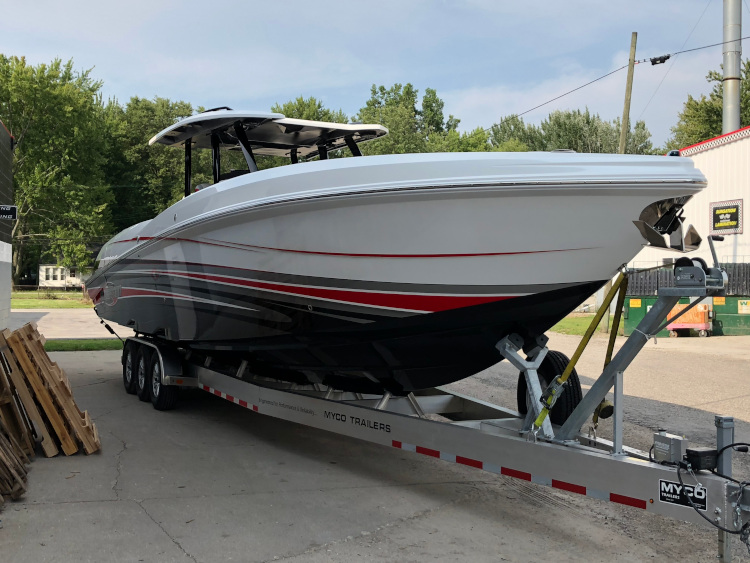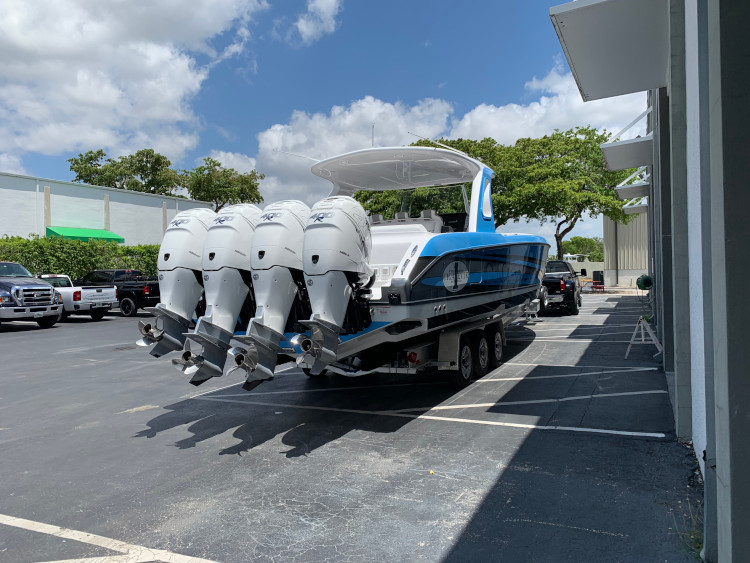 When you are able to choose a capable boat moving company with experience in transporting diverse types of boats, you will be able to rest assured that your boat is properly secured and remains safe throughout the transportation process.
Although A1A Boat Transport's clients can simply sit back and enjoy their time as they wait for their boat to arrive, knowing that it is in capable hands, we are certainly always happy to assist you with any questions you may have about the process we use to secure and transport boats, the vehicles we use, and the international safety standards that we proudly adhere to.
Competitive Rates and Online Quote for Wisconsin Boat Transport
Are you in search of a reputable boat transport company that will safely, quickly, and affordably move your boats within Wisconsin, as well as in and out of Wisconsin? A1A is a partner you can trust, as our reputation for transporting boats safely as well as for competitive rates is well-earned. Our rates are so affordable that you can count on the fact that transporting your boat with A1A Boat Transport is less costly than attempting to do so on your own, and in turn risking severe damage in transit.
Why not call A1A Boat Transport's friendly, helpful, and knowledgeable team for a quote today, to find out how we can work together in transporting your boat in, to, or from Wisconsin? By getting in touch with A1A Boat Transport at 855-432-3195 and asking for a quote for your boat transport needs, you could be enjoying your boat, safely transported to your intended destination, in no time!