Pennsylvania Boat Transport
Transporting a boat is a challenging undertaking — whether you are hauling your boat from one part of the country to another, or even across state lines, the process is cumbersome and risky. To make sure that your boat arrives at its destination safely, it is crucial to partner with an experienced boat hauling service. A1A Boat Transport is here to meet your needs.
A1A Boat Transport's qualified team brings years of experience to the table. Whether you need to have a high-performance boat, a catamaran, or a yacht transported, and whether your vessel is smaller or larger, we will safely get your boat where it needs to be.
Do you need to have your boat transported professionally in, to, or from Pennsylvania? Here is why you can rely on A1A Boat Transport.
Licensed and Insured Pennsylvania Boat Shipping
You are right in only wanting to entrust your valuable watercraft to the most qualified and professional boat shipping company. Rest assured knowing that A1A is licensed, comprehensively insured, and deeply experienced. Our clients know that they are working with the best in the field when they choose us for their boat transportation needs in Pennsylvania.
Well-Kept Transport Vehicles
Our fleet of transport vehicles is perfectly maintained, and at A1A Boat Transport, we take great pride in using only high-end equipment recommended and vetted by industry experts. Before we haul and deliver your boat in Pennsylvania, all equipment and tools have to pass a thorough inspection. Your yacht, catamaran, or high-performance boat will safely and smoothly arrive at its destination with our competent boat transportation team.
Quick Boat Transport
You want to get your boat onto one of Pennsylvania's lakes, or onto the Delaware River, as fast as possible? A1A Boat Transport's highly-optimized process ensures that we are able to offer excellent time lines. Your boat will be transported quickly under the care of skilled professionals who never compromise on safety.
All Types of High-End Boats and Pennsylvania Yacht Transport
Many different types of boats need to be hauled in Pennsylvania. A1A Boat Transport is prepared and equipped to professionally transport diverse small and large watercraft, which include:
Yachts
High-Performance Boats
Catamarans
Power Center Consoles
And more!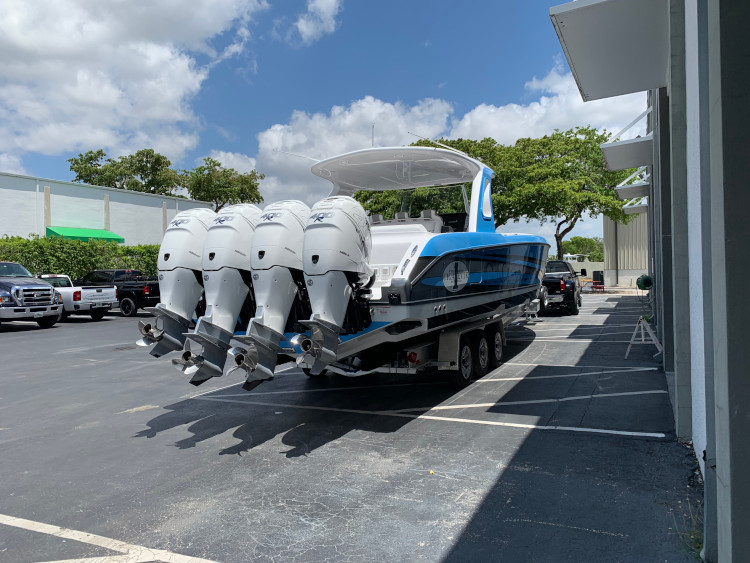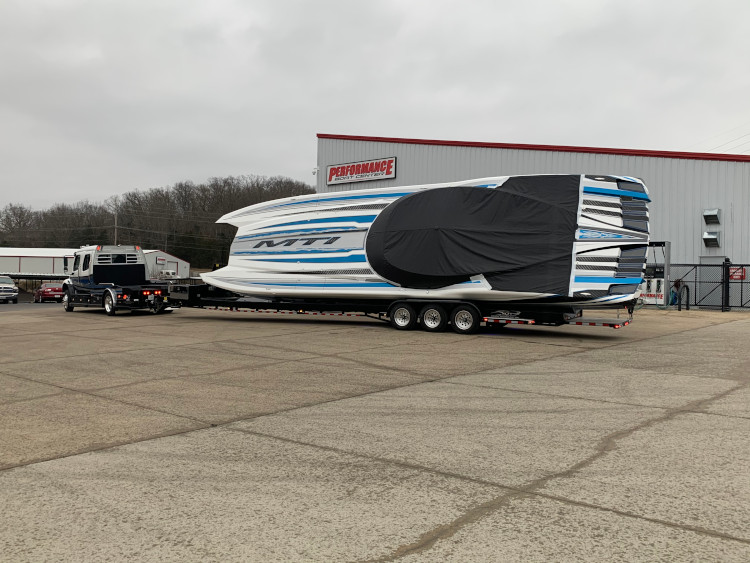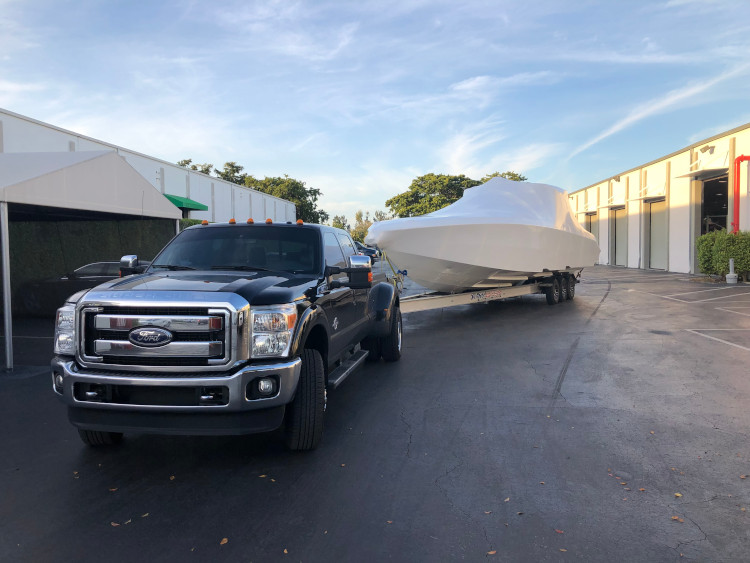 You will feel confident that your boat is in excellent hands when you choose a trusted company that routinely hauls and delivers these types of assets. A1A Boat Transport will take all the required steps to secure and transport your boat, whether for a short-distance haul or from one part of the country to another.
High Safety Standards
Ensuring that high safety standards are upheld at all times is vital when securing and transporting any type of boat, from yachts to catamarans. Nothing is more important to A1A Boat Transport than safety. A1A Boat Transport's seasoned professionals have the benefit of years of experience, but we also implement protocols in line with high international standards to ensure that your boat is transported safely.
The professionals who haul your boat in, to, and from Pennsylvania go through a detailed safety checklist to make sure that high safety standards are maintained throughout the transit process. We carefully monitor your boat every step of the way, and leave nothing to chance.
Do you want to know precisely what steps the A1A Boat Transport team takes to ensure that your boat will arrive at its destination safely? Ask to speak to one of our specialists during your initial quote with A1A Boat Transport, and we are happy to explain the process from start to finish.
Competitive Rates and Online Quote for Pennsylvania Boat Transport
Are you looking for an affordable solution for your boat transportation needs in Pennsylvania? Boat owners enjoy some of the most competitive rates in the industry when they choose A1A Boat Transport to haul and deliver their boat. Set up a quote with A1A Boat Transport if you need to know that your boat will be transported safely and quickly, but also for a good deal.
When you have the option of choosing qualified, experienced, and reliable boat haulers who also offer competitive prices, you simply have no reason to face the stress and risk of transporting your boat by yourself.
Discover how A1A Boat Transport can meet your needs today! Call us at 855-432-3195 for an initial quote if you need to have your boat hauled in Pennsylvania as soon as possible, or speak to one of our friendly representatives to find out what your options are and how you can customize the process.