Oklahoma Boat Transport
Hauling a boat long distance, from one part of the country to another or sometimes even across state lines, and a massive and difficult undertaking — inevitably raising administrative concerns as well as worries over the safety of your boat. When you hire a reputable professional boat transportation service, such as A1A Boat Transport, however, the process of moving your boat within Oklahoma, to, or from Oklahoma becomes stress-free. You will know, after all, that your boat is in capable hands the entire time.
A1A Boat Transportation has a skilled team that has been serving boat owners just like yourself for many years. Whether your boat is a yacht, a high-performance boat, or a catamaran, opting to work with our qualified and professional team is your best bet to get your boat to its destination smoothly, quickly, and — most importantly — safely.
Are you looking for professional boat moving services in Okolahoma? Here is why A1A Boat Transport is the right choice for your needs.
Licensed and Insured Oklahoma Boat Shipping
When you are moving your valuable and cherished boat, nothing matters more than choosing a boat shipping company that is qualified, experienced, and reputable. A1A Boat Transport ticks all these boxes — our seasoned team has learned the ins and outs of smooth and safe boat transportation over the course of many years. We know what tools and vehicles are optimal for each boat, are deeply familiar with the required paperwork, and plan everything down to the smallest detail.
In knowing that we are fully licensed and insured, you will have no question that your boat is safe during transport within Oklahoma. This is what gives our clients looking for boat shipping in, to, and from Oklahoma the confidence to choose A1A for their boat transport jobs.
Well-Kept Transport Vehicles
A1A Boat Transport takes pride in using only the most modern equipment that has passed thorough vetting and is recommended by industry experts — but we do not stop there. Before each boat transport job, all our tools and vehicles are thoroughly inspected to ensure that they are in top condition to get your boat to its destination without unexpected hurdles.
Choose a boat shipping company that values your boat as much as you do for your transport needs in Oklahoma. Whether you have a catamaran, yacht, or high-performance boat, choose A1A Boat Transport if you simply need to know that your boat will be in the same great shape it was in when you entrusted us with it once your boat arrives at its destination.
Quick Transports
Boat owners looking for boat transport services in Oklahoma will want to know that their boat is safe throughout the shipping process — but they also count on fast service, so that they can enjoy their boat on one of Oklahoma's many lakes and rivers. By working with A1A Boat Transport, you choose a company that delivers your boat in record time, but without ever sacrificing safety standards.
All Types of High-End Boats and Oklahoma Yacht Transport
Diverse types of boats may need to be transported within Okolahoma, or to or from this state. A1A Boat Transport is fully prepared to safely and professionally transport numerous kinds of boats in Oklahoma, and that includes:
Yachts
High-Performance Boats
Catamarans
Power Center Consoles
And more!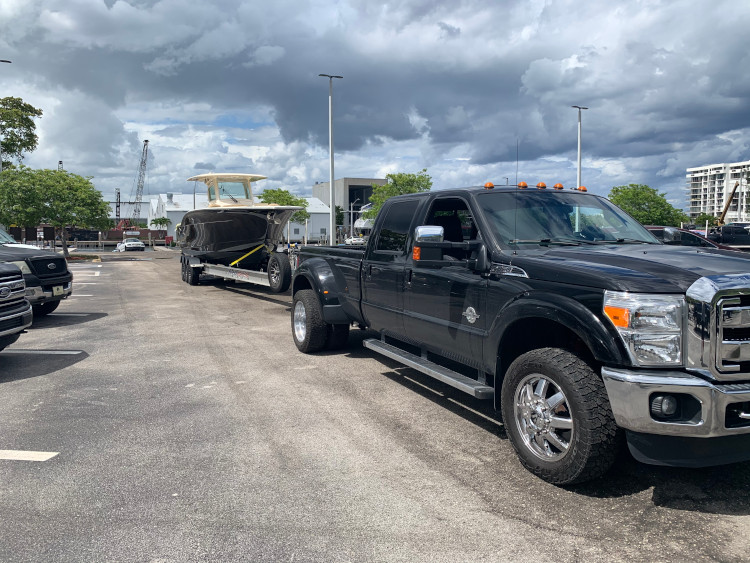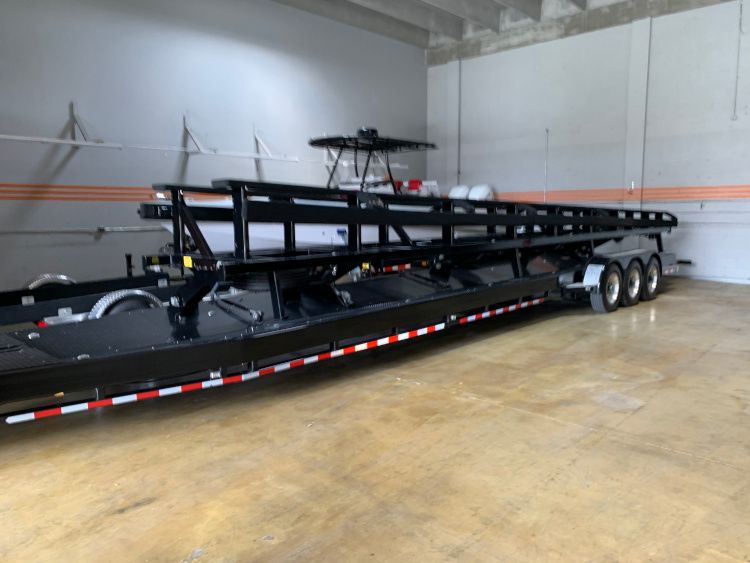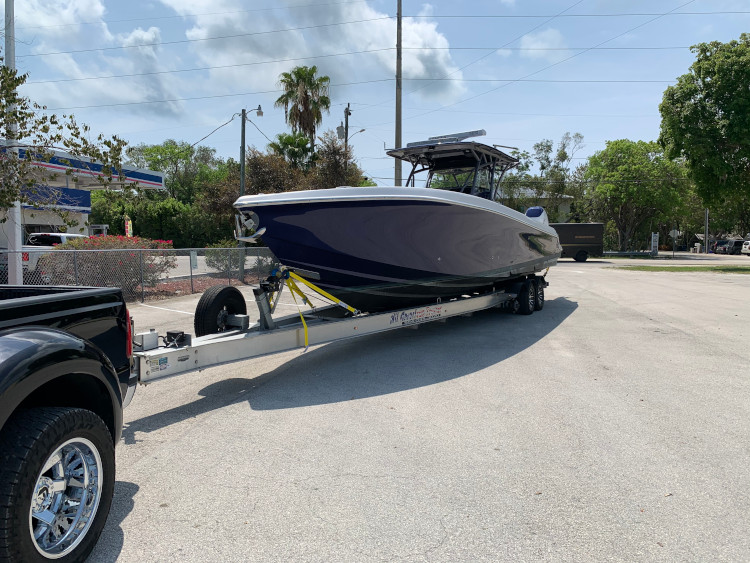 Knowing that the boat transportation company you choose for your boat shipping in Oklahoma has already worked with the same type of watercraft countless times before, and with great success, is vital. Whether you are looking to transport your boat over a short distance or need a long-distance haul, it will be taken care of professionally and with the utmost care.
High Safety Standards
A1A Boat Transport upholds the highest of safety standards, as we are consistent with international safety standards for the transportation of boats. We will monitor your boat every step of the way, and go above and beyond to guarantee that your boat is is the most professional of hands. When you hire A1A Boat Transport for your boat shipping needs, you choose peace of mind. Those who want to know more about our safety standards are always free to ask; we welcome questions as we can answer them with pride.
Competitive Rates and Online Quote for Oklahoma Boat Transport
Do you need to get your treasured boat to its new destination as soon as possible? Get in touch with A1A Boat Transport today for an online quote and to discuss how we can work together to meet your needs.
When you choose A1A to haul your boat, you do not merely get the best standards in the industry — you also benefit from competitive rates! For affordable boat transport in Oklahoma, A1A is the best choice you could possibly make. Contact us at 855-432-3195 today to discover what your options are, and how you can tailor our boat shipping services to your unique needs.