Ohio Boat Transport
Moving a boat from one part of the country to another, whether to a nearby location or over long distances and perhaps across state lines, is unquestionably challenging. Hiring a capable, professional, and experienced boat hauling company ensures that you don't have to worry — and A1A Boat Transport is the best in the field.
Our competent team is highly experienced in transporting boats of diverse sizes, from small vessels to large boats. Whether you need to have a high-performance boat, yacht, or catamaran hauled and delivered to or from Ohio, you can count on A1A Boat Transport to perform the job with care and professionalism.
Why is A1A Boat Transport your best fit for boat hauling in Ohio? Here's what makes us stand out.
Licensed and Insured Ohio Boat Transport
To ensure that your boat is hauled and delivered to its destination safely and in great shape, it is crucial to choose a qualified boat moving company. The A1A Boat Transport team has the process down to a science and is fully licensed and insured. Our years of experience have taught us how to optimize the process, ensuring that your boat is delivered smoothly and on time. This is why clients trust us when we move their boat to, from, and within Ohio.
Well-Kept Transport Vehicles
A1A Boat Transport takes great pride in the fact that we only use the best equipment in the industry, vetted and approved by experts. All the transportation vehicles and tools we rely on as we move your boat to, from, and in Ohio are thoroughly inspected before we ship your boat, and your boat is monitored throughout the entire process.
By allowing our expert boat haulers to deliver your boat in Ohio, you can have confidence that the process unfolds smoothly and your boat will arrive at its destination in excellent condition, whether you have a yacht or a high-performance boat.
Quick Boat Transport
What do people looking to enjoy their boat in Ohio, or those who need to have their boat moved from Ohio to another region, need from the professional boat hauling service they work with? Getting your boat onto the water as soon as possible will be one of your biggest priorities. To honor an agreement you have already made with a marina, contact A1A Boat Transport today — we proudly have some of the fastest timelines in the field, while simultaneously upholding high safety standards as we transport your boat in Ohio. While you relax, we will safely get your boat where it needs to be, so why not get in touch now?
All Types of High-End Boats and Ohio Yacht Transport
The A1A Boat Transport team can skillfully haul and deliver numerous different types of boats, whether small or larger, tailoring the process to your specific kind of watercraft. The types of boats we transport in Ohio and beyond include:
Yachts
High-Performance Boats
Catamarans
Power Center Consoles
And more!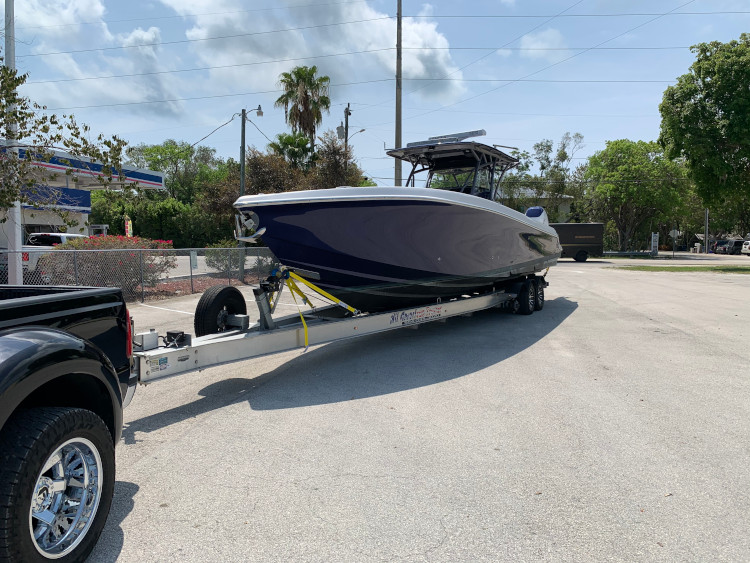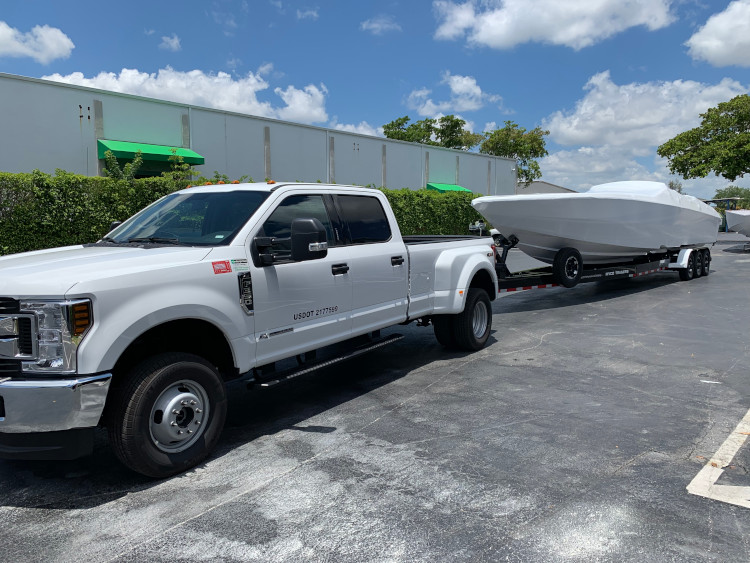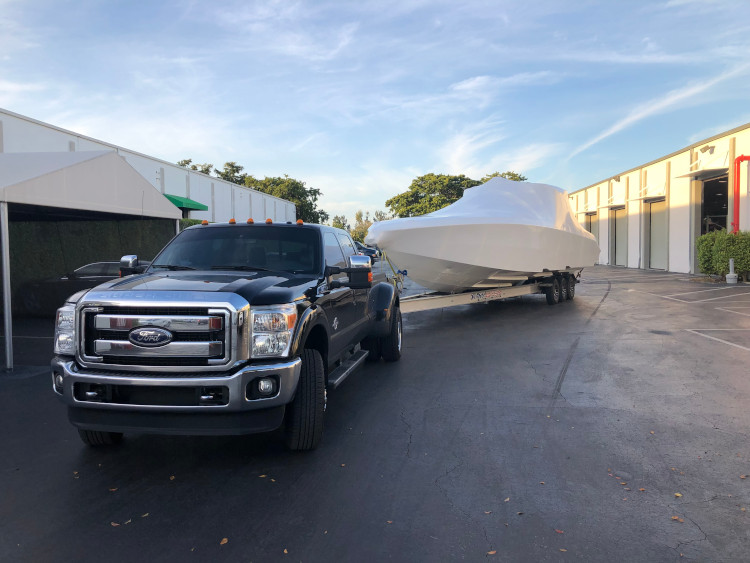 Whether you have a smaller or larger high-end boat, and regardless of the distance over which you need it moved, A1A Boat Transport will move your watercraft with the same high level of professionalism. The fact that we have already hauled and delivered the same type of boat you own many times before means that you know you can trust us to transport your boat in Ohio.
High Safety Standards
Safety comes before all else for A1A Boat Transport, and securing and transporting boats with great care is our professional mission. Our skilled team of boat hauling professionals will monitor the safety of your boat throughout the transit process, and we are proud to be able to say that we do not just adhere to established safety standards, but exceed them by following protocols in line with international safety standards.
Our fleet of drivers are armed with a detailed checklist that guarantees that not a single lapse is made, and our high-quality tools and up-to-date techniques are all in place for one important reason — to safely and securely get your boat to its destination.
To learn what steps we take to ensure the safety of your boat when we haul and deliver it in, to, and from Ohio, don't hesitate to ask one of our specialists all your burning questions during your initial quote.
Competitive Rates and Online Quote for Ohio Boat Transport
Are you looking for the best boat shipping service to transport your boat in Ohio? We know that affordable prices matter to you as much as high professional standards and quick timelines. That is why A1A Boat Transport offers competitive rates.
There is no need to contemplate hauling the boat yourself, risking damage in the process, when you can opt to have a skilled, professional, experienced, and helpful boat hauling team deliver your boat for you so affordably!
Find out more about affordable boat transportation in Ohio by contacting A1A Boat Transport at 855-432-3195 for a quote. Our friendly representatives are happy to answer all your questions and discuss how you can customize the boat moving job to meet your needs.