New York Boat Transport
Transporting a boat long distance, across state lines, and even from one side of the country to another, is a challenging and stressful process, fraught with risk. If you need to have a boat hauled and delivered in, to, or from New York, partnering with a reputable and experienced professional boat hauling company is essential to ensure that your boat is delivered safely. A1A Boat Transport is the solution you have been looking for.
Our qualified team has ample experience in handling small and large boats alike. Whether you are looking to have a high-performance boat moved, or you need to haul a catamaran or yacht, you can trust A1A Boat Transport to execute your vision smoothly and safely — allowing you to enjoy your boat in no time.
What makes A1A Boat Transport your best option in New York?
Licensed and Insured New York Boat Shipping
You can rely on A1A Boat Transport to safely haul your boat in New York because we have a highly-qualified team, are licensed, fully insured, and armed with many years of experience. Because we have been in the boat transportation field for a long time, you benefit from a competent and streamlined process that is optimized to the finest of details.
Well-Kept Transport Vehicles
A1A Boat Transport proudly uses only high-end equipment recommended by industry experts, and meticulously-maintained modern transportation vehicles, to haul your boats. All our tools and transportation vehicles are thoroughly inspected before we move your boat within, to, or out of New York, and we continue to monitor your vessel throughout the process. Our system of checks and balances ensures that your boat is transported smoothly, with high levels of professionalism.
Quick Boat Transport
You want to enjoy your boat in New York as soon as possible. Thanks to the fact that A1A Boat Transport offers some of the fastest timelines in the industry, without ever jeopardizing safety, this vision can become a reality. Whether you want to get your boat onto the Atlantic Ocean or the Great Lakes, you don't need to stress when A1A's professionals are hauling and delivering your watercraft quickly. The faster you get in touch, the more quickly you will be able to get your boat onto the water!
All Types of High-End Boats and New York Yacht Transport
Numerous different types of boats need to be hauled and delivered in New York. A1A Boat Transport is thoroughly prepared to handle small and large boats and transport them with great care. That includes:
Yachts
High-Performance Boats
Sportfishing Vessels
And more — ask us more about our experience with the type of boat you own!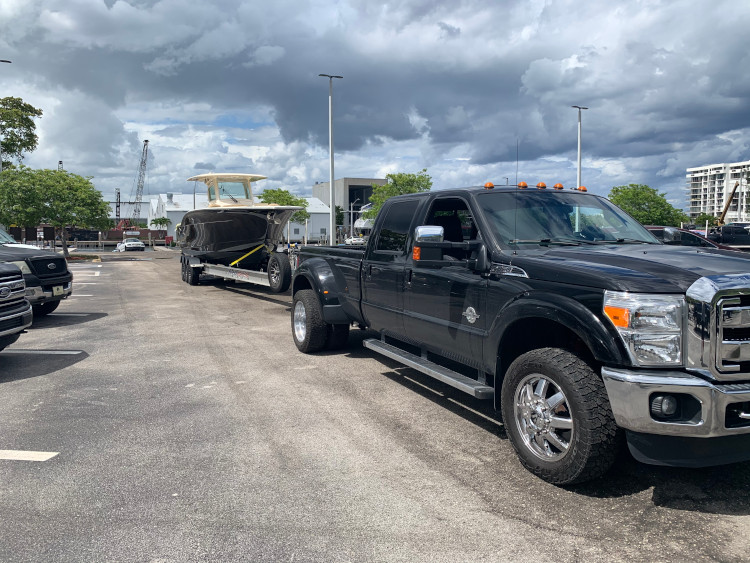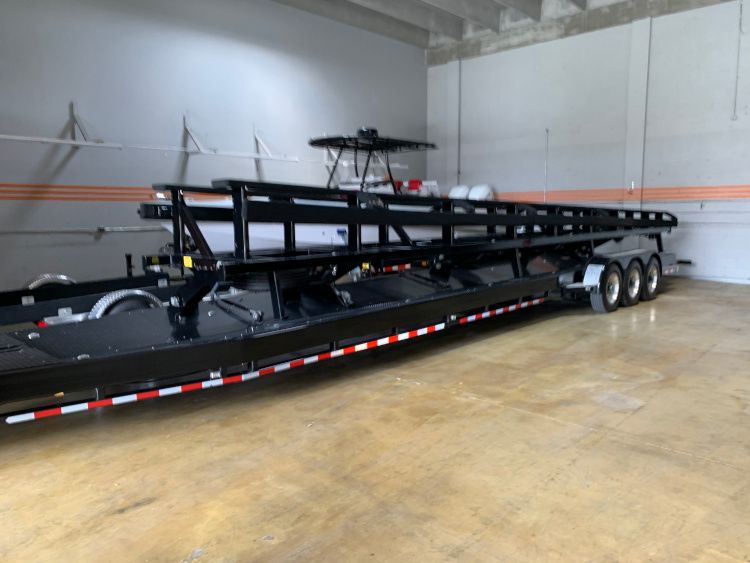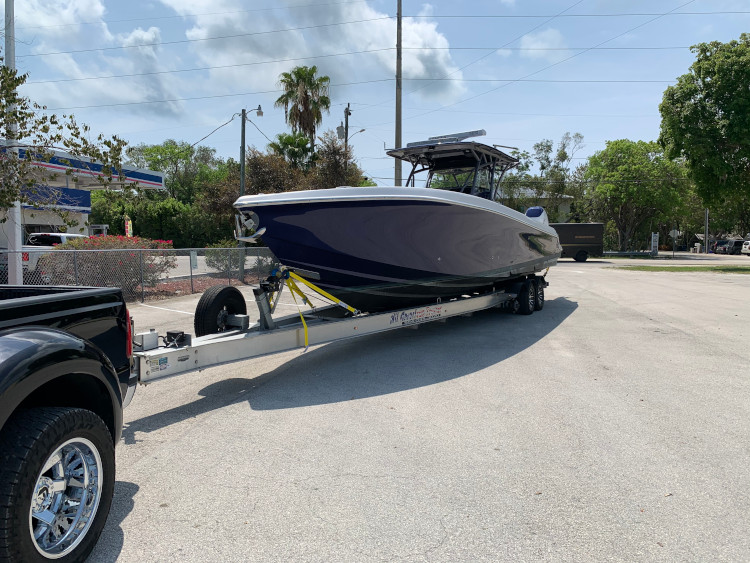 A1A Boat Transport's strong team of professional boat haulers has been delivering a wide variety of high-end boats successfully for many years, and that fact instills confidence. Whether you need your boat moved short-distance or are hauling your boat across the country, A1A takes great care of your boat.
High Safety Standards
At A1A Boat Transport, we know that securing and transporting boats safely depends, above all else, on high safety standards. When you hire A1A Boat Transport to haul your boat in New York, you gain the benefit of working with seasoned professionals whose protocols are equivalent to international standards. This ensures that your boat will be secure throughout the transportation process, from the time you entrust it to us to the moment we unload it.
The A1A Boat Transport team proactively ensures that high safety standards are upheld at all times, using a thorough checklist in combination with a varied range of high-end tools and up-to-date techniques. Want to know more? Always feel free to ask our friendly representatives what steps A1A Boat Transport Takes to ensure that your boat is delivered in great shape.
Competitive Rates and Online Quote for New York Boat Transport
Our discerning clients want to have their boats hauled safely and quickly in New York — but they also value a fair deal. Those who are looking to have their boat transported affordably will find a great match in A1A Boat Transport, as we offer some of the most competitive rates in the field.
Why would you take on the risk of transporting your boat yourself, when you can instead rely on seasoned professionals to deliver your boat quickly and affordably?
For answers to all of your questions about boat transportation in New York, and to set up an initial quote, feel free to call A1A Boat Transport at 855-432-3195. Ask how you can customize the process to suit your unique needs!