New Jersey Boat Transport
As a boat owner, you already know that transporting a boat is bothersome and difficult, not to mention risky — whether you are hauling a boat short distance, or from one part of the country to another and even across state lines. This is why you want to reach out to a qualified and experienced professional boat hauling company. A1A Boat Transport is here to help.
You can be confident that your boat will be hauled and delivered safely in, to, and from New Jersey thanks to our team's extensive experience and skill set. Whether you have a small or large boat, and whether it is a yacht, catamaran, or high-performance boat, A1A Boat Transport is the right fit for boat owners who need safe, quick, and affordable boat transportation in New Jersey.
Licensed and Insured and Insured New Jersey Boat Shipping
You want your boat to be in safe hands — and that means qualified hands. A1A Boat Transport is licensed, fully insured, and has a strong team of well-trained and highly-experienced boat hauling professionals. This is why our clients can trust that their boat is well taken care of when we ship the boat from one area in New Jersey to another.
Well-Kept Transport Vehicles
Because it is A1A Boat Transport's professional mission to safely and reliably ship boats every time, delivering them in great shape, we pride ourselves on exclusively using the best tools and having only high-end and well-maintained transport vehicles in our fleet. All tools and transport vehicles have to pass a rigorous inspection before each job. This ensures that your boat will arrive at its destination safely, whether it is a yacht, high-performance boat, catamaran, or other vessel.
Quick Boat Transport
You will no doubt be eager to get your boat onto the Atlantic Ocean as soon as possible, and you may already have a prior agreement with a marina in New Jersey. This is why quick boat transportation is so important to you. To be able to enjoy your boat in New Jersey before know you it, get in touch with A1A Boat Transport now! We are proud to say that our boat shipping company has some of the fastest timelines in the industry, without ever cutting corners on safety standards. When you choose A1A Boat Transport for your boat hauling needs in New Jersey, you will be impressed with how quickly your boat arrives.
All Types of High-End Boats and New Jersey Yacht Transport
Owners of diverse types of watercraft need to have their boats professionally transported within New Jersey, or to or from the state. A1A Boat transport is experienced in handling large and small boats, adapting the transportation process to the unique needs of each type of vessel. The boats we can haul and deliver include:
Yachts
High-Performance Boats
Catamarans
Power Center Consoles
And more!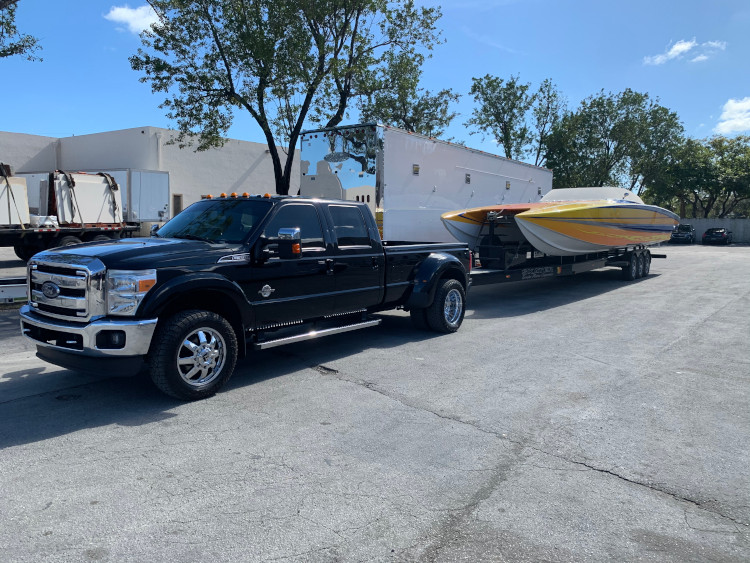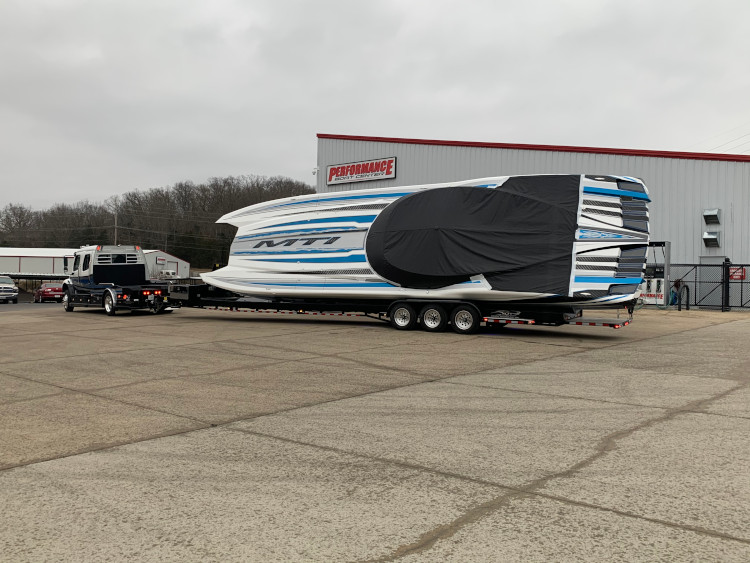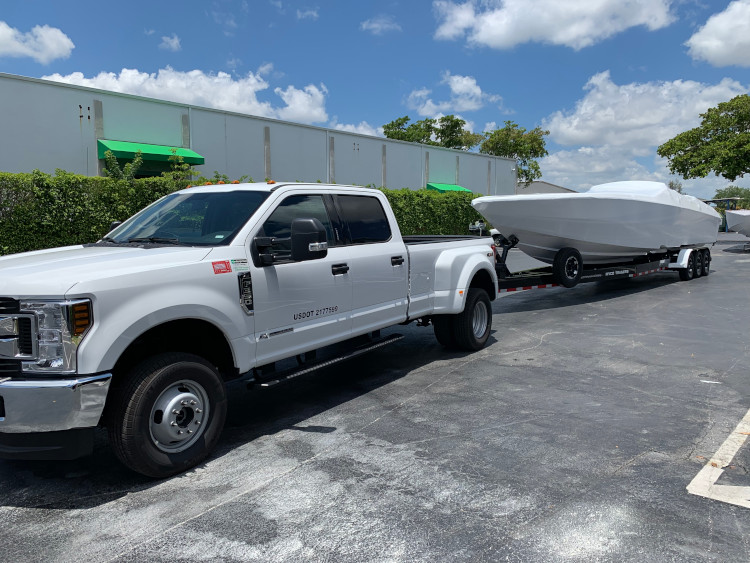 You can rest assured knowing that A1A Boat Transport is a qualified, skilled, and professional boat shipping service that has successfully worked with watercraft just like your own on many previous occasions. No matter the distance over which your boat needs to be hauled and delivered, you can trust A1A to handle your boat with the utmost care.
High Safety Standards
High safety standards are essential in ensuring that boats are secured and transported professionally. A1A Boat Transport is a safety-minded company. All boats are hauled by competent and experienced professionals who adhere to protocols in line with international standards. The capable professionals in charge of transporting your boat in New Jersey will go through a detailed safety checklist before your boat is hauled, and will monitor the vessel throughout the process.
Would you like to find out more about the steps we take to secure and monitor your yacht or high-performance boat? Feel free to speak to one of our specialists about our safety standards when you contact A1A Boat Transport for your initial quote, and we will be happy to go over the process in as much detail as you require.
Competitive Rates and Online Quote for New Jersey Boat Transport
Are you looking for affordable boat hauling in New Jersey? A1A Boat Transport has earned a great reputation as a boat shipping company with high professional and safety standards as well as quick timelines — but we are also committed to offering our clients a good deal. We are the right fit for you if are looking for competitive rates.
Why would you risk damaging your boat by attempting to transport it yourself when you know that you can have your boat hauled and delivered affordably, by experienced professionals? For reliable and safe boat transport in, to, and from New Jersey, choose a trusted boat hauling service. Choose A1A Boat Transport.
To find out more about boat transportation in New Jersey, don't hesitate to call A1A Boat Transport at 855-432-3195. Our friendly company representatives are happy to tell you about your options and let you know how you can customize the process, as well as offering you a quote.