Massachusetts Boat Transport
Transporting a boat from one part of the country to another, long distance and maybe across state lines, is challenging and stressful. If you need your boat moved in, to, or from Massachusetts, the safest and simplest option would be to reach out to a qualified and highly-experienced boat hauling company. A1A Boat Transport is here to help.
Our family-owned boat transportation business has over two decades of experience in safely hauling and delivering a wide range of small and large boats, from catamarans and high-performance boats to yachts. You can trust us to move your boat safely, smoothly, and quickly in Massachusetts — and here's why.
Licensed and Insured Massachusetts Boat Shipping
Captains only have confidence in the most qualified and experienced boat hauling services. A1A's seasoned team of professionals have many years of experience under their belts, use only the finest tools and equipment, and know how to optimize the boat transportation process down to the smallest of details. This is why our clients trust our fully licensed and insured boat shipping company when their boat is hauled and delivered in Massachusetts.
Well-Kept Transport Vehicles
A1A Boat Transport proudly uses only high-end equipment vetted by industry experts to haul your boat to, from, and in Massachusetts. To ensure that your boat arrives safely, all tools and transportation vehicles are thoroughly inspected before the boat is transported. Our protocols guarantee that the process unfolds smoothly, whether you have a yacht, high-performance boat, or catamaran.
Quick Boat Transport
You want your boat to be transported professionally and safely, by an experienced team of boat haulers — but at A1A, we know that you also need to get your boat onto the ocean as soon as possible. Thanks to our many years of service, we are able to provide the quickest timelines without ever sacrificing safety standards in the process. This allows you to enjoy your boat in Massachusetts before you know it.
All Types of High-End Boats and Massachusetts Yacht Transport
Diverse types of boats, both small and large, need to be transported in, to, and from Massachusetts. A1A Boat Transport is equipped to haul and deliver a wide range of different boats, taking care to adapt the process to each boat's unique characteristics. The boats we can professionally transport in Massachusetts include:
Yachts
High-Performance Boats
Catamarans
Power Center Consoles
And more — reach out today to discover more!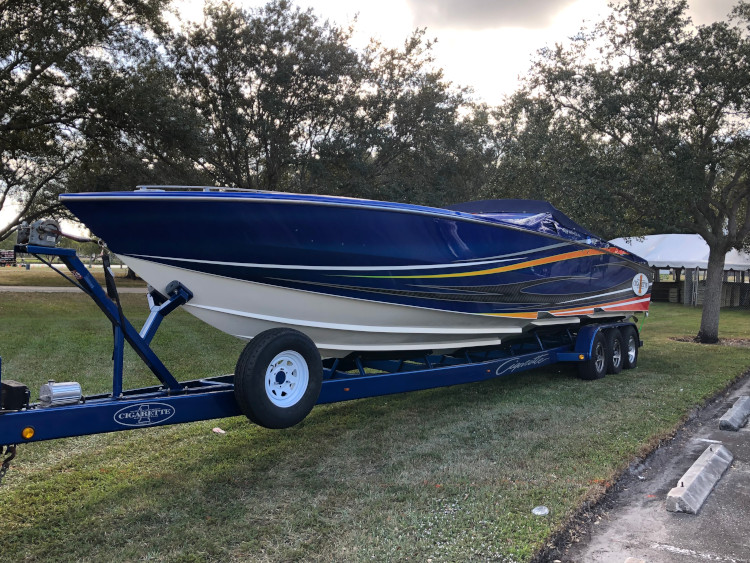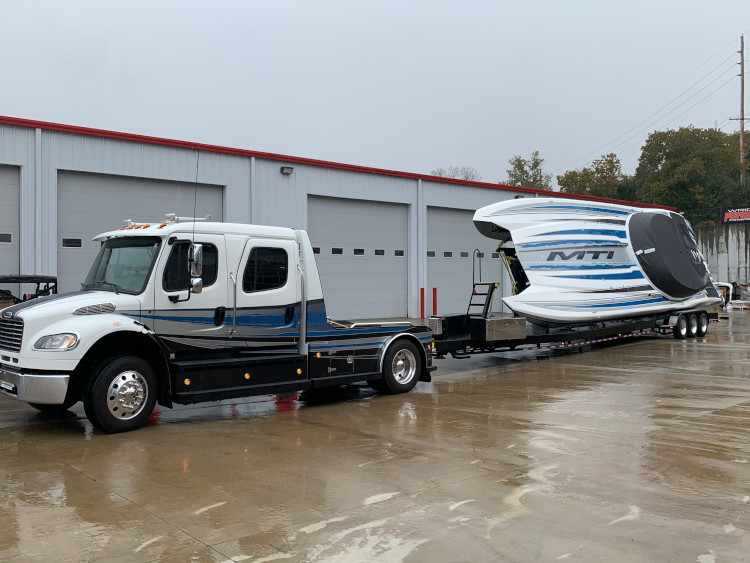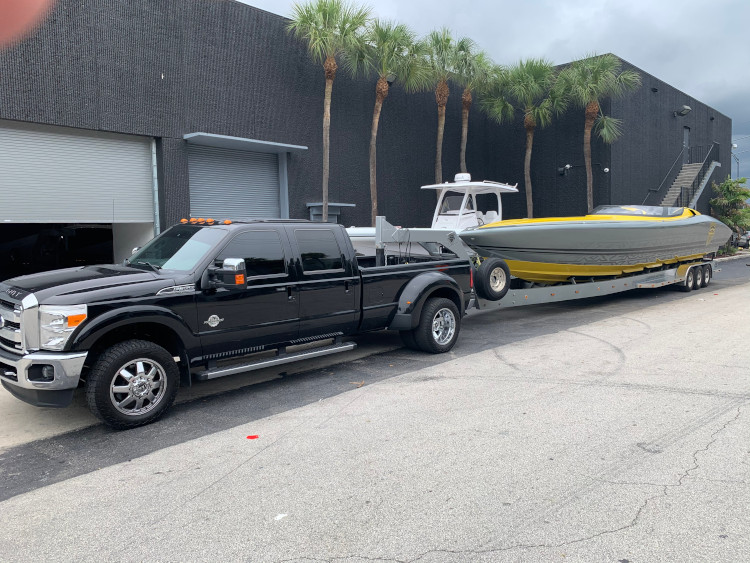 Boat owners can have full confidence that their boat will arrive safely, in great shape, when they choose a boat hauling company that has successfully been working with a large variety of high-end boats for decades. Whether your boat is small or large, and regardless of the distance over which your craft is hauled, you can count on the same high degree of professionalism every time when you choose A1A Boat Transport.
High Safety Standards
High safety standards lie at the core of professional boat transportation, and nothing is more important to the skilled team at A1A Boat Transport. Your boat will be hauled and delivered by seasoned and capable boat hauling professionals who have a broad range of tools and techniques at their disposal. We carry out rigorous safety inspections before your boat is transported, and monitor it throughout the process to ensure that the boat arrives safely. The steps that we take to ensure safety are equivalent to stringent international standards for boat transportation, giving boat owners peace of mind when A1A Boat Transport is in charge of moving their vessel.
Should you want to know more about the ways in which we ensure that your boat is safe and secure, feel free to speak to one of our friendly specialists when you call for your initial quote.
Competitive Rates and Online Quote for Massachusetts Boat Transport
Are you in search of affordable boat transport in Massachusetts? Captains looking for a boat shipping company that meets all of their rigorous demands will find an excellent fit in A1A Boat Transport. Our mission to transport boats safely and quickly does not take away from the fact that we are also committed to offering competitive rates.
Why consider hauling your boat on your own, and potentially incurring damage? Rather, go with A1A Boat Transport's skilled and experienced team and get an excellent deal on boat hauling in Massachusetts.
Call A1A Boat Transport today at 855-432-3195 to find out how we can help you move your boat to, from, or in Massachusetts! Ask for an initial quote, or speak to a company representative to discover what your options are.