Maryland Boat Transport
Do you need to have a boat hauled within, to, or from Maryland? There is no question that transporting a boat from one part of the country to another, long distance and maybe across state lines, poses a challenge. Hauling a boat is not only cumbersome and stressful, but also risky. That is why it is crucial to reach out to a reliable professional boat hauling company like A1A Boat Transport.
A1A Boat Transport's qualified and skilled team is armed with years of experience in transporting a wide variety of large and small boats — including yachts, high-performance boats, and catamarans — safely and professionally.
Do you want the peace of mind that only comes from knowing that your valuable asset is being handled by the best in the field? Here is why you can rely on A1A Boat Transport if you need your boat transported in Maryland.
Licensed and Insured Maryland Boat Shipping
A1A Boat Transport offers a licensed and comprehensively insured boat shipping service for your boat hauling needs in Maryland. Because we know how much you value your boat, our team is made up exclusively of top professionals with many years of experience — and we rely exclusively on high-end equipment. This leaves no doubt that your boat is in excellent hands throughout the transit process. As you let professionals haul and deliver your boat, you will not have any worries. All you have to do is enjoy how quickly your boat arrives.
Well-Kept Transport Vehicles
Whether you own a catamaran, high-performance boat, or yacht, have full confidence in knowing that A1A Boat Transport only uses quality equipment recommended by experts in the field. All our transportation vehicles and tools are thoroughly inspected before we haul and deliver your boat in Maryland, something that ensures that the transportation process unfolds smoothly and safely.
Quick Boat Transport
You want to be able to get your boat onto the ocean as fast as possible, and you may already have made an agreement with a marina in Maryland. Rest assured that, when you work with A1A Boat Transport, you have chosen a reputable boat hauling service that provides some of the fastest timelines in the industry, but without ever risking the safety of your precious boat in the process. Why not reach out to A1A Boat Transport now to discover how quickly we can transport your boat
All Types of High-End Boats and Maryland Yacht Transport
Our seasoned team of boat hauling professionals can transport a wide variety of different types of boats in Maryland. Whether your boat is small or large, A1A Boat Transport is at your service. The boats we are equipped to haul and deliver in, to, or from Maryland include:
Yachts
High-Performance Boats
Catamarans
Power Center Consoles
And more — ask us about your type of boat!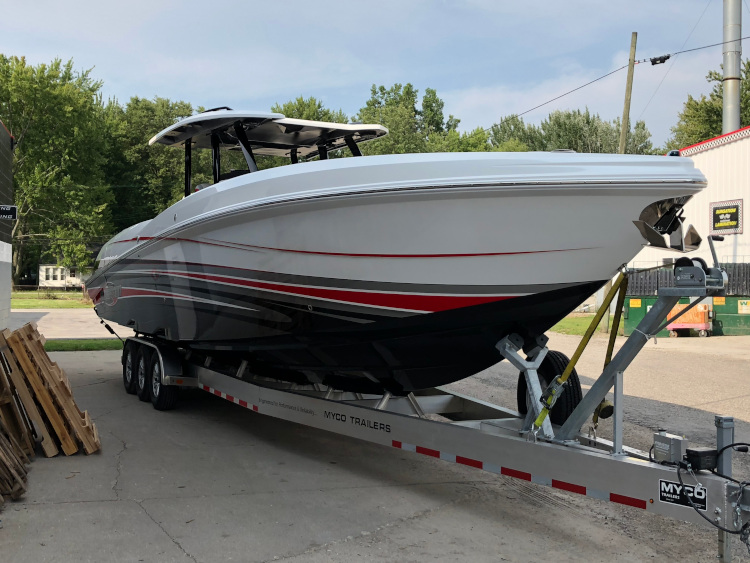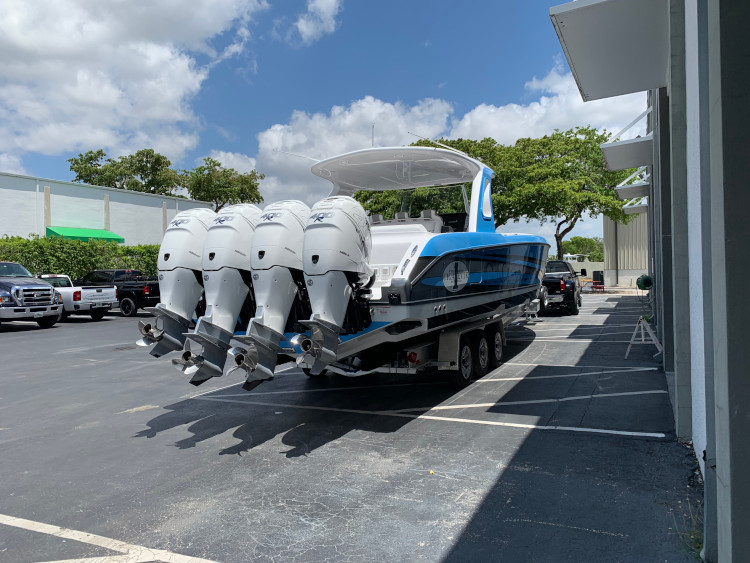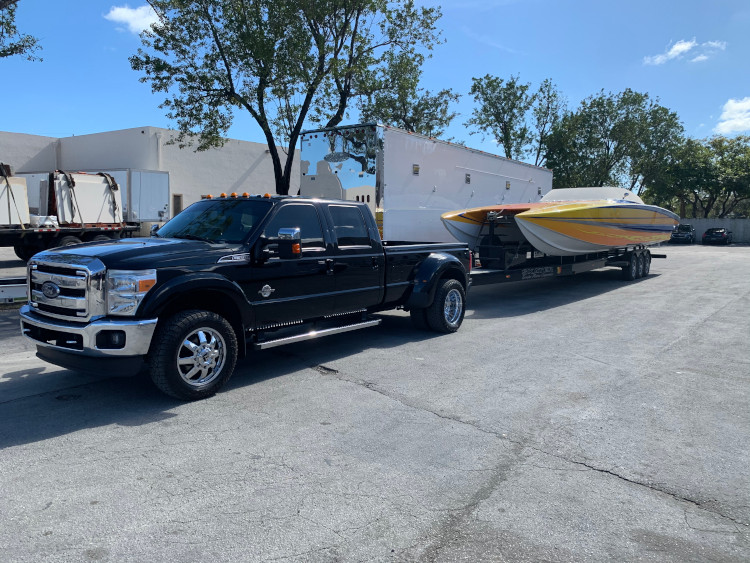 Each type of watercraft is secured and handled in accordance with its unique characteristics. Whether your boat needs to be transported short or long distance, you can count on the same high levels of professionalism — knowing that the A1A Boat Transport team has hauled and delivered boats of the same type countless times in the past, with great success.
High Safety Standards
Our skilled and knowledgeable team places safety above all else. After your boat is loaded and secured, we continue to monitor it every step of the way, until it arrives safely at its destination. All boats are transported by professionals with extensive experience, but we leave nothing to chance. The exceptional boat haulers in charge of transporting your vessel also use a rigorous checklist to ensure that no oversights can take place.
Do you want to know more about the steps we take to ensure that your boat is safe the entire time? Feel free to ask one of our helpful company representatives when you get in touch for your initial quote.
Competitive Rates and Online Quote for Maryland Boat Transport
Are you in search of a boat shipping company that offers competitive rates to transport boats to, from, and in Maryland? A1A Boat Transport is the solution you have been looking for! Not only does A1A Boat Transport have a well-earned reputation for being safety-minded and hauling boats in a timely manner, we also boast some of the most affordable prices in the field.
When qualified, skilled, and experienced professionals can haul and deliver your boat safely for such a fair deal, why would you even consider hauling the boat by yourself, potentially resulting in a damaged craft?
Call A1A Boat Transport at 855-432-3195 today to learn more about boat transportation in Maryland, or ask for an initial quote!