Kansas Boat Transport
Hauling your boat — your prized possession — over long distances, and perhaps even across state lines, yourself would be complex, challenging, and stressful. Boat owners who need to be able to trust that their boat gets to its new destination safely and smoothly, therefore, choose competent boat shipping providers to take care of the entire process safely and professionally.
A1A Boat Transport is the best in the field when you are looking for boat shipping within, to, or from Kansas. Our highly-experienced team has been transporting boats just like yours for many years, with great success. Whether you own a high-performance boat, yacht, or catamaran, you can trust A1A Boat Transport to safely get your boat to its destination.
Why is A1A Boat Transport the best choice for your boat shipping needs in Kansas?
Licensed and Insured Kansas Boat Shipping
To ensure that your boat is transported competently in Kansas, only a highly-experienced professional boat shipping service can do the job. A1A's seasoned boat shipping team is armed with many years of experience that ensure the boat shipping process is optimized down to the smallest of details.
When you choose A1A Boat Transport to transport your boat from one part of Kansas to another, you know that you are choosing a qualified, skilled, and experienced team that is fully licensed, comprehensively insured, and always ready to assist you.
Well-Kept Transport Vehicles
Optimally-maintained, cutting-edge vehicles and state-of-the-art equipment is not optional when it comes to your boat transport needs in Kansas. A1A Boat Transport has high professional standards, and prides itself on only using equipment and vehicles vetted by industry experts. Before we transport your boat, we inspect all vehicles and tools thoroughly to ensure that everything is in order. When you choose A1A Boat Transport to ship your boat in Kansas, you will have no doubt that it will arrive at its destination in the same top condition you left it in.
Quick Transport
Whether you want to get your boat onto Milford Lake, Waconda Lake, or any Kansas' other lakes, quick service is important to you — and A1A is able to deliver, while upholding the highest professional standards throughout the process. Our fast timelines guarantee that you can enjoy your boat again in no time, so why not reach out today?
All Types of High-End Boats and Yacht Transport in Kansas
A wide variety of boats need to be transported within Kansas, to Kansas, and from Kansas. A1A Boat Transport has extensive experience in shipping a wide variety of boats, adapting our transport protocols to ensure that each is transported competently ans safely. You can trust A1A to transport your:
High-Performance Boats
Yachts
Catamarans
Power Center Consoles
And more- ask us about our experience in transporting any type of watercraft!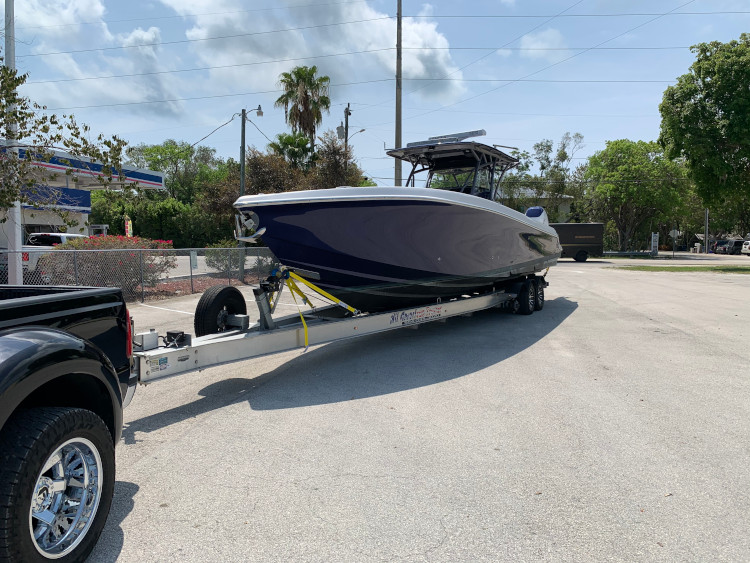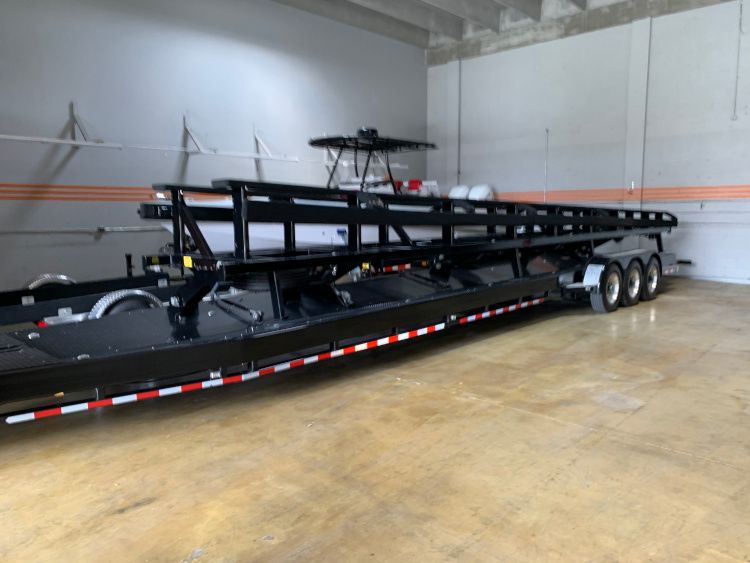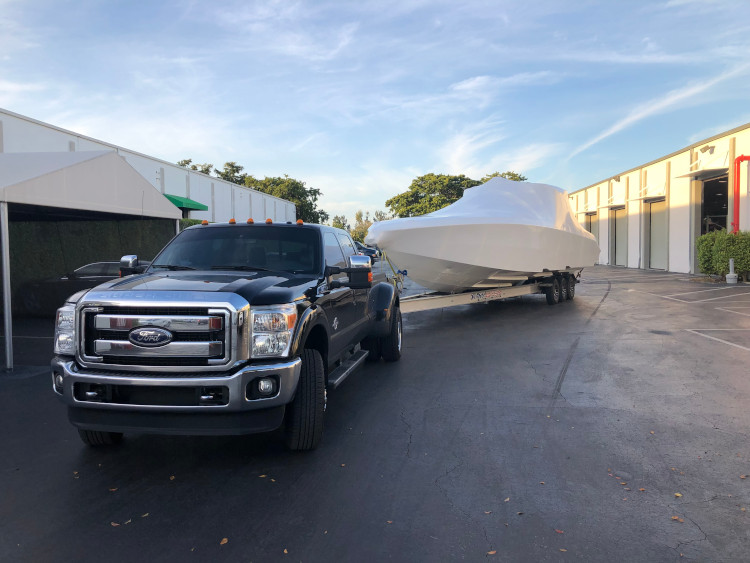 Knowing that your boat shipping company has already previously transported the same type of boat you own, and is perfectly set up for your needs, offers peace of mind like nothing else can when you are looking for boat transport in Kansas. Your boat may only need to be transported over a short distance within Kansas, or you may be looking to have it delivered across state lines. Either way, A1A is a professional partner you can trust.
High Safety Standards
When you are looking for the right company to ship your boat in, to, or from Kansas, you will, above all else, want to have confidence in the safety standards of the service provider you ultimately choose. A1A Boat Transport does not only meet state regulations, but exceeds them, by adhering to high safety standards that can be compared to international standards for boat transport.
When you choose A1A, your boat will be monitored closely from start to finish, and the boat shipping professionals responsible for shepherding your boat to its new destination will follow a thorough checklist to ensure safety standards are upheld. That way, you gain the benefit not just of our skill and experience, but also the checks and balances we have in place.
As you ask for your initial quote, never feel hesitant to pose the burning questions you have about the process we go through to ensure that your boat remains safe throughout the transit process.
Competitive Rates and Online Quote for Kansas Boat Transport
Are you looking to find a competitive rate for your boat transport needs in Kansas? Search no further than A1A for a good deal. While A1A Boat Transport takes pride in its high professional standards and fast service, we are also able to offer affordable prices. Risking a damaged boat by trying to transport your boat on your own is simply not worth it.
Reach out to A1A Boat Transport now, at 855-432-3195, to find out more about the great deals our qualified, professional, and friendly boat transport team in Kansas can offer you!