Iowa Boat Transport
Hauling a boat long distance and safely delivering it to its destination is a daunting task that is fraught with challenges and safety concerns. If, as a boat owner, you are eager to get your boat onto the water as soon as possible, but also want to ensure that no damage occurs in transit, there is no doubt about the best course of action. You will reach out to a reputable and experienced professional boat shipping company, such as A1A Boat Transport.
The A1A team has ample experience in hauling boats of diverse sizes and types within, to, and from Iowa. Whether you own a yacht, a high-performance boat, or a catamaran, you can trust that your valued possession is in safe hands if you partner with A1A Boat Transport. We are the best in the boat shipping field, and here's why.
Licensed and Insured Florida Boat Shipping
Our experienced team has spent years perfecting an optimized system that works, down to the very smallest of details, only uses the highest-quality transport vehicles and tools, and is fully licensed and comprehensively insured. Our clients know that their boat is well looked after when they choose A1A Boat Transport's professional boat haulers to move a boat in Iowa.
Well-Kept Transport Vehicles
A1A Boat Transport takes great pride in relying only on high-end, modern, boat hauling equipment recommended and vetted by industry experts. Before we transport your boat in Iowa, we always thoroughly inspect all tools and transportation vehicles, ensuring that the entire transport process will unfold smoothly and as planned.
You may have a yacht, high-performance boat, or jet ski — and no matter the type of watercraft you are looking to have transported in Iowa, you can have confidence in the fact that A1A's skilled team has already handled the same type of craft successfully countless times in the past, in vehicles perfectly suited to transport it.
Quick Boat Transport
When you need to have your boat transported in Iowa, you will want to get it onto the water as soon as possible. You may be on a tight timeline after making an agreement with a marina. In choosing A1A Boat Transport for your boat shipping needs in Iowa, you can trust that your boat will arrive on time, as agreed — we are one of the fastest in the business. Are you ready to enjoy your boat, and gain the peace of mind that you only get when you know your boat is being hauled by highly-qualified professionals?
All Types of High-End Boats and Iowa Yacht Transport
Boats of all types and sizes need to be hauled within, to, and from Iowa all the time. When you work with A1A to get your boat to its destination, you choose a boat transport service that is perfectly equipped to transport and deliver a wide range of vessels professionally. They include:
Yachts
High-Performance Boats
Catamarans
Power Center Consoles
Sportfishing Vessels
Ski Jets
And more!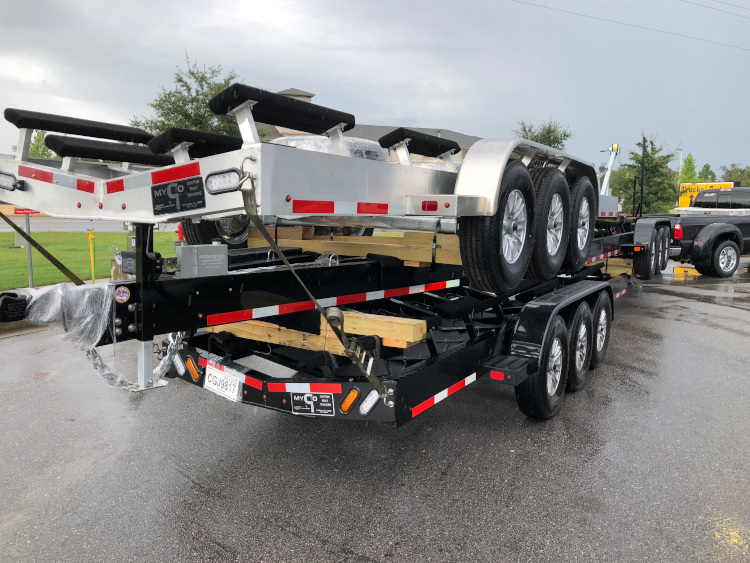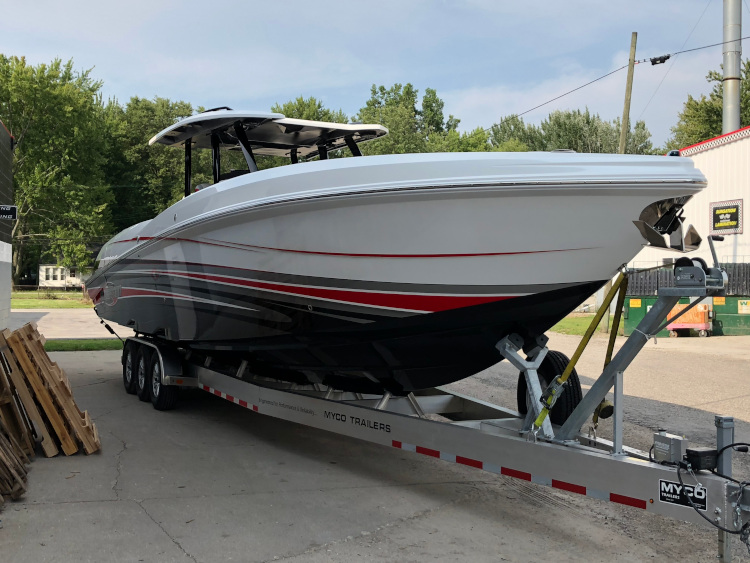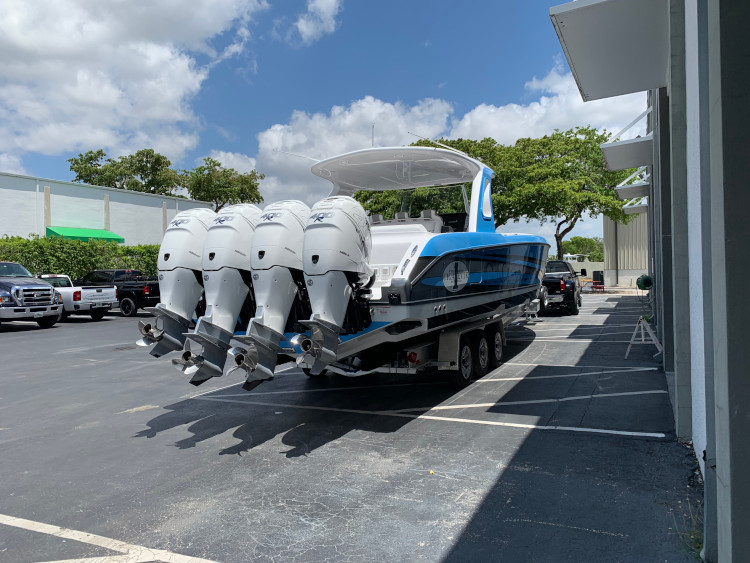 Knowing that the boat hauling company you choose to transport your boat in Iowa is qualified and highly-experienced matters a great deal, whether your boat needs to be transported a short distance or across state lines.
High Safety Standards
High safety standards are everything in boat transport, as boats need to be secured properly and monitored throughout the transit process. A1A does not only adhere to established safety standards when shipping boats in Iowa — we exceed them, by following the highest international safety standards.
Our friendly, customer-focused, representatives are always eager to answer any questions you may have about the lengths we go to to ensure that your boat will be in top condition when it arrives at its planned destination. When you call for your initial quote, never hesitate to ask about our tools and techniques!
Competitive Rates and Online Quote for Iowa Boat Transport
Have you been looking for an affordable boat hauling company in Iowa? A1A Boat Transport is here to ship your boat — safely and quickly, but also for a good deal. Our clients choose us to haul and deliver their boats in Iowa because we are simply the best fit for them.
There is no need to consider hauling the boat yourself and risk damage when you are getting such a competitive rate. Instead, have your boat transported professionally, so that you have no doubts about its safety during transport. To find out how A1A Boat Transport can help you get your boat to its destination in, to, or from Iowa, do call us for a quote 855-432-3195 today!