Connecticut Boat Transport
Every captain knows that hauling a boat long distance, from one part of the country to another — and even across state lines — is cumbersome, stressful, and associated with a range of worries about the safety of the boat. Those who simply want to know that their boat will arrive safely and on time will, therefore, reach out to a qualified and experienced professional boat hauling company to take care of the job. A1A Boat Transport is dedicated to making that happen for you.
Our seasoned team has decades of experience in hauling and delivering small and larger vessels, ranging from catamarans to high-performance boats, and from yachts to skaters. If you need to have a boat hauled professionally and quickly in, to, or from Connecticut, here's why A1A Boat Transport is your trusted partner.
Licensed and Insured Boat Transports
At A1A Boat Transport, we have a true passion for boats and we understand that you only want to entrust your vessel to the best boat shipping service in the field. The facts that we are fully licensed and insured, possess a wide range of top-quality tools, and don't let our extensive experience stop us from keeping up with the latest advances in the field, can inspire confidence. Our clients don't just feel safe when we haul and deliver their boat, they can also count on smooth and friendly cooperation.
Well-Kept Transport Vehicles
A1A Boat  Transport takes great pride in the fact that we exclusively rely on high-end equipment vetted by industry experts, and that our fleet of transportation vehicles is in top shape. Before your boat is hauled and delivered in Connecticut, the transportation vehicle and all tools have to pass a detailed inspection. While we check and double check that your boat is safe and secure, you only have to sit back and wait for your boat to arrive at its destination in great shape.
Quick Boat Transport
It goes without saying that you will only entrust your boat to experienced professionals, but what else is crucial to those looking to have their boat moved in, to, and from Connecticut? You want to get your boat onto the water in Connecticut as quickly as possible, of course, so that you can enjoy it! A1A Boat Transport can proudly say that we have some of the fastest timelines in the field, while maintaining high safety standards the entire time. Because we have over 20 years of experience, we know how to transport your boat both safely and quickly.
All Types of High-End Boats and Connecticut Yacht Transport
Diverse types of boats need to be moved in, to, and from Connecticut, and A1A Boat Transport can work with many different types of watercraft. We can professionally transport boats that include:
Yachts
High-Performance Boats
Skaters
Catamarans
Power Center Consoles
And More!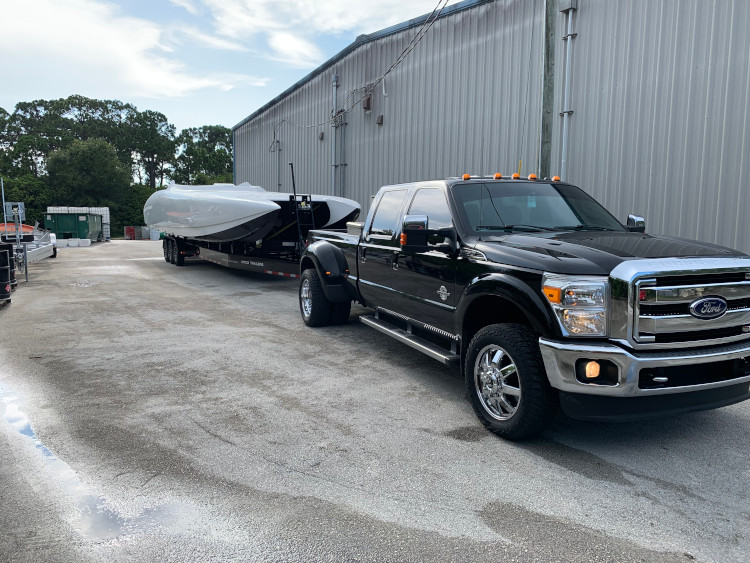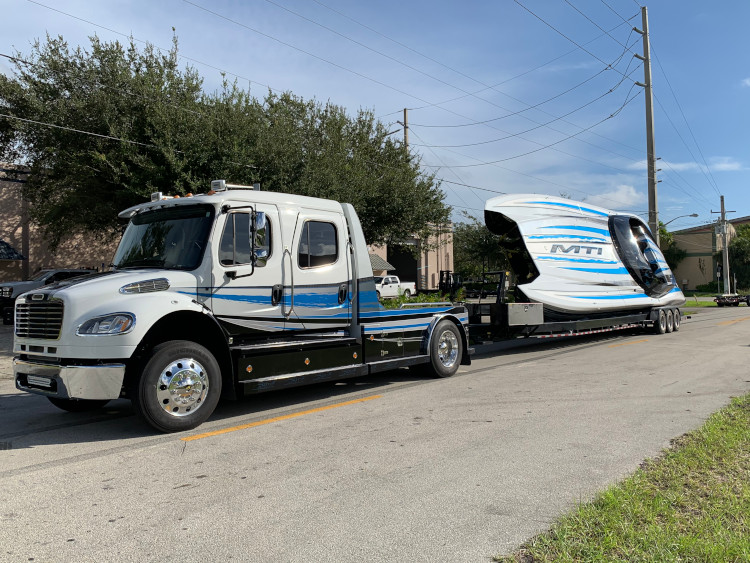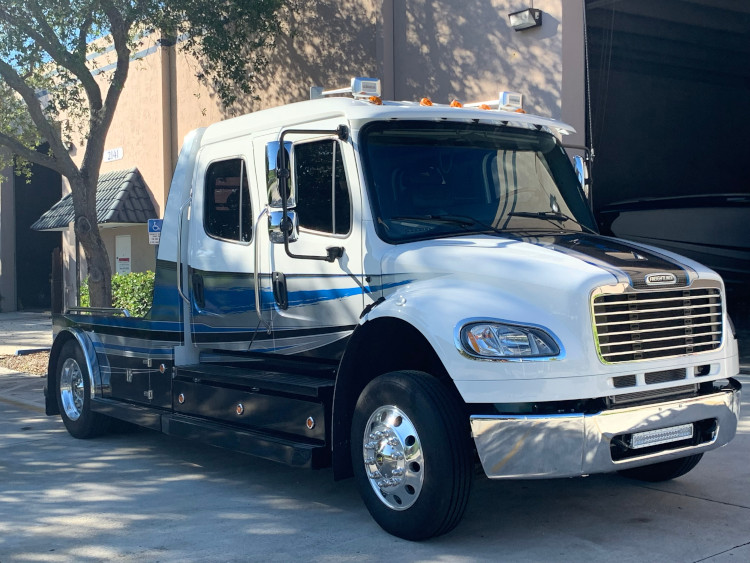 Captains can rest assured when they know their boat is being hauled and delivered by a boat shipping company with extensive experience in transporting a wide range of high-end boats. A1A Boat Transport will treat your vessel with the same high levels of professionalism each time, whether your boat needs to be moved short distance or long distance, and whether it is a high-performance boat, yacht, catamaran, or other type of watercraft :
High Safety Standards
Adhering to high safety standards is of vital importance when a boat is secured and transported. When you choose A1A Boat Transport to haul your watercraft, you partner with a team of seasoned professionals whose protocols are on par with international standards. Our broad range of tools, equipment, and techniques ensures that your boat is safe throughout the transit process, and the rigorous checklist the professionals who move your boat go through means no oversights will ever slip through the net.
Do you want to know more about the high safety standards we uphold at A1A Boat Transport? Never hesitate to ask one of our specialists how we keep your boat safe during your initial quote!:
Competitive Rates and Online Quote for Connecticut Boat Transport:
Are you looking for an affordable boat transportation company to haul and deliver a boat to, from, or within Connecticut? Your search can end right now. A1A Boat Transport's strong reputation in the industry is built on our experience and high safety standards, but we also pride ourselves on offering some of the most competitive rates. Set up a quote to discover how affordably we can move your boat in Connecticut!:
There is no need to risk a damaged vessel by transporting it yourself when you can have your boat hauled and delivered by professionals, and simply enjoy how quickly your boat arrives without any stress:
To find out more about boat transportation in Connecticut, and to discover how A1A Boat Transport can customize the process for you, why not call A1A Boat Transport at 855-432-3195 right now? Our friendly and customer-oriented company representatives will be delighted to answer all your questions and set you up with an initial quote.: