Alabama Boat Transport and Shipping
Are you thinking about hauling your boat around the state or over state lines? Have you thought about the risk and the effort involved with moving your boat? Why do it yourself when you can have Alabama Boat Transport and shipping do it for you?
Why Move My Watercraft with Alabama Boat Transport and Shipping?
When you put your boat in our hands, we take full responsibility for the move. You get the following benefits from working with Alabama Boat Transport and Shipping.
Entirely Insured and Licensed Process
Our business has comprehensive insurance coverage for any situation. There are plenty of risks on the road, and some accidents may occur that aren't your fault. We have all the cover you need to get your boat to its new destination safely.
Effective, Timeous, and Efficient Transport
When A1A Boat Transport commits to your service level agreement, we always get to you on time. We understand that you can't spend time sitting around for the contractor to arrive.
We'll be on time at your rendezvous point and ready to roll. Our drivers take care when transporting your boat, but we keep moving to your destination, and we'll get there on time for delivery.
We Service Our Fleet Regularly
All A1A Boat Transport vehicles get periodic maintenance. We won't break down when hauling your boat, and you can trust our transport service to deliver. We inspect all our trucks and tools before every transportation.
Remarkable Safety Standards
We take pride in offering our customers a safe transportation experience with A1A Boat Transport. We embrace and adhere to all road and vehicle safety standards when hauling your boat. Ask us about the safety standards we use to keep your boat safe.
First-Class Industry Reputation
We have a rock-solid industry reputation for delivering boats and watercraft on time to their destination. We have seasoned professionals driving our transports, ensuring your boat gets to its new destination, in or out of the state.
Competitive Rates
We offer affordable rates with some of the most competitive pricing in the country. Our professional services offer you a risk-free way of transporting your boat.
What Watercraft Can I Move with Alabama Boat Transport and Shipping?
A1A Boat Transport moves all types of watercraft anywhere in the state. Or across state lines, to any destination in the United States. Some of the watercraft we specialize in transporting include the following.
Yachts and sailboats.
Catamarans.
High-performance speed boats.
Center consoles and bass boats.
Fish and Ski Boats.
If it moves on water, we'll find a way to move it on land. Our professional team will load and deliver your boat without a scratch.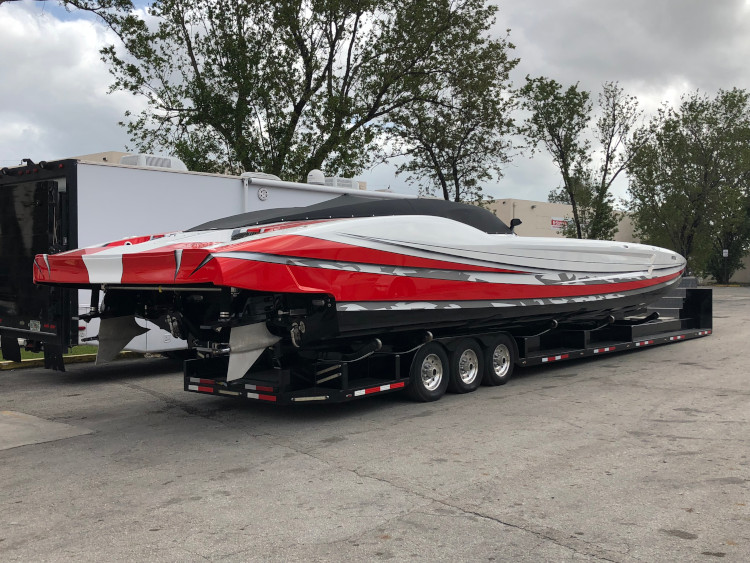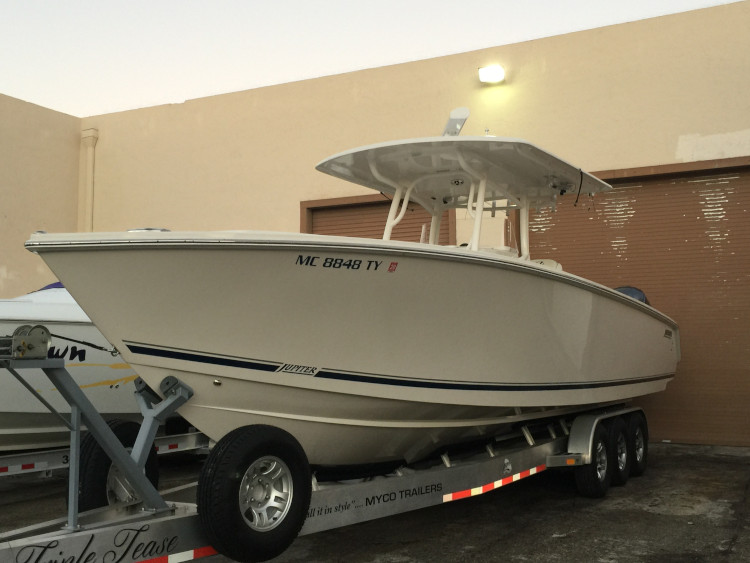 Which Areas of the State Does Alabama Boat Transport and Shipping Operate?
A1A Boat Transport operates anywhere in Alabama. Whether you need transport from Gulf locations like Pensacola or Mobile Bay or inland areas like Lake Martin or Coosa River, we're ready to move your boat!
Contact our Call Center for a Quote with Alabama Boat Transport and Shipping!
We have friendly consultants ready to give you an affordable estimate. Contact the A1A Boat Transport offices for a quote right now!